This being June, the wedding blitz continues: but this week's brides are all low-key, down-to-Earth types...except the ones fake-suing the New York Times, that is.
First meet Kerry Madden who, in "Our wedding vow — to my mother-in-law" gives a how-to on $120, low-key nups. (Granted, in, like, 1986.) Of course, there's the whole part about trying to out-run her mother-in-law, who wanted to put the kibbosh on the early marriage lest it sap the couple of ambition, but it all works out in the end!

It was easy to see why Frances worried about the pitfalls of early marriage for her children. On the night Kiffen and I married, after Frances and I cried and hugged each other, I promised her that we wouldn't lose our ambition. Kiffen and I have now been married nearly 23 years. We have three children. Our ambitions have changed and matured. But they haven't diminished.
Awww!
Frances, she of the 13 children and the ambition fixation, would be delighted with "Feminist brides saying 'I do' to creating own traditions!" See, these "ardent feminists" have no use for the "patriarchal wedding trappings" society demands. "But for those who have decided that "married feminist" is not an oxymoron" - yes, there are a few! And they name-check Jessica Valenti as one of these rare creatures - you can do stuff like wear hiking boots with your gown, and walk down the aisle with both parents.
G/O Media may get a commission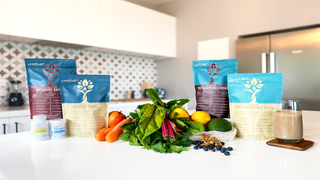 Even the featured couple in the Times has their priorities on straight! "For Elizabeth Ashlea Wood and Gabriel Spektor Nussbaum, both 26, the immersion of teaching children in hurricane-ravaged New Orleans and making a documentary together further melded their hearts." Natch, the wedding is no production either:

...After a buffet of pulled-pork sliders and fried macaroni and cheese balls, friends and family paid tribute to the couple with a song and dance revue. Then Mr. Nussbaum stood and serenaded his bride with a Johnny Mercer song, "My Sugar Is So Refined."
But what of those worthy souls who don't make the "Celebrations" cut? Oh, dear. For them, we've got fake law firm "Glinder and Glinder," who stand ready to sue the Times for the emotional damage inflicted by such snubbings. Says the Village Voice, "expect a class action suit any day."
Our Wedding Vow — To My Mother-In-Law [Los Angeles Times]
Feminist Brides Saying 'I Do' To Creating Own Traditions [Chronicle]
Vows: Elizabeth Wood And Gabriel Nussbaum [NY Times]
Fake Law Firm Fights for Your Right to Appear in Times Wedding Section [Village Voice]