Last night there was a screening party for the premiere episode of The Real Housewives of New York City at Touch, a club in Midtown Manhattan which I'd otherwise not have visited were it not for the fact that all the housewives, their husbands, and (some of ) their kids were in attendance. The show airs on Bravo tonight, but I became obsessed with it after watching a 30-minute preview episode last week featuring Alex McCord and her metrosexual husband Simon van Kempen, the couple who live in Brooklyn and shop for clothes together. I dragged videographer Alex Goldberg with me to see if we could get one of them to talk to us about their love of fashion — and we totally did! Clip above, and more on the party after the jump.
Let me just put it out there right now that both Mr. Goldberg and I felt really out of place at this thing. First of all, even though I've lived in NYC for over 10 years, I know nothing about "society" beyond a couple of boldface names I've read in Page Six. Both of us were in jeans (all of the ladies were wearing dresses and we even saw one dude there in a tuxedo), and I'm pretty sure I was the only female who dared to eat anything off the cheese cube platters. Anyway, the only person I recognized in the crowd was Devora Rose, the Editor-in-Chief of some magazine I've never read, who appeared on an episode of The Fashionista Diaries and told one young woman that she should try not eating.
The show was playing on a large screen suspended from the ceiling so that people on both the first and second floors could see. Every time one of the wives would come on-screen, people would cheer in varying degrees. Countess LuAnn de Lesseps seemed to get the biggest response, which I guess means that she's either really popular or invited the most friends.
We made our way up to the second floor to see if we could find
G/O Media may get a commission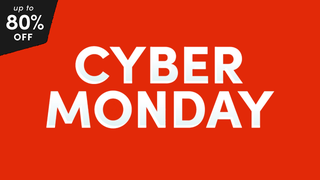 up to 80% off
Wayfair - Cyber Monday
some of the cast. Goldberg noticed Alex McCord immediately, since she was wearing the $2,700 Roberto Cavalli dress that we watched her pick out in St. Barths — the one Simon said he could see her wearing to the Met. Not too long after, we saw her better half fetching a drink at the bar, in a Sgt. Pepper-y jacket he later told us he got from Burberry. Then we walked by the Countess, just as her housekeeper/right-hand man Rosanna popped up on the screen, and the Countess and her friends all yelled out, "Wooo! Rosanna!" We were standing next to her kids during a segment where she gives them a new puppy. They were really cute and talked about how good they think it came out.
After the show was over, a DJ started playing generic crowd pleasers ("Kiss," "Oh What A Night," Beyoncé) and housewife Ramona took to the dance floor immediately. Goldberg couldn't resist, and went out and joined her. Finally, after downing our drinks, we approached Simon, who was super nice (even though i kinda spilled his drink on his Burberry jacket). As soon as we got the footage we needed, I wanted to hightail it out of there, but Goldberg was like, "Oh, come on. We could get great stuff if we stay here and watch these people get really drunk." But the open bar was over, and I wasn't about to pay $15 for a drink, and I sure as shit wasn't about to observe drunk people while staying sober.
Earlier: Real Housewives Of New York: Fabulous Homes, Fabulous Vacations, Fabulous... Husbands?