You know that girl? The one who sits three cubes down from you, wears sweaters with cats on them (and reindeers at Christmas), and flicks her hair in a way she, but only she, considers girlish? The one who shows you pictures of her puppies and her nieces and pesters all the pregnant women in the office and talks in a funny voice when she sees a bunny wabbit?
Meet Meghan Flannery, who stars as the biggest loser in today's NY Post.
Nice, eh?
"Hello Kitty fanatic Meghan Flannery turned to her own toys to deck out her office space at design firm Ariela-Alpha International. 'My cubicle is a little girl's paradise, with a dominant hello kitty theme decorated with cupcakes, candy and a little touch of Barbie,' Flannery says. 'I spend a lot of time at work and if you work a lot, your cubicle is like your home and you should decorate it like it is home.'
Ech. Just die already.
[Soon Meghan will be old and surrounded by cats]
G/O Media may get a commission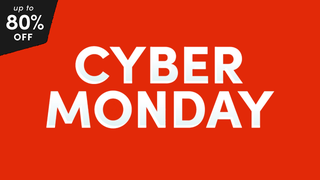 up to 80% off
Wayfair - Cyber Monday