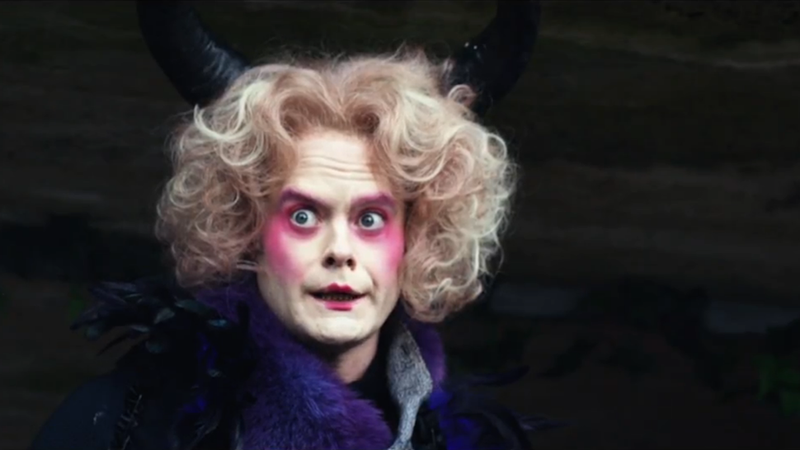 Bill Hader returned to his old stomping grounds last night as host of Saturday Night Live. They should seriously consider only featuring ex-cast members as hosts because last night's episode was refreshingly on point. Also Bill Hader is just the best.
First, this week's digital short was a trailer for a movie to end all post-apocalyptic teen rebel movies (based on a YA novel).
Hader (who brought Kristen Wiig with him) reprised some of his beloved roles like curmudgeon reporter Herb Welch, dishonorably discharged war vet Anthony Peter Coleman (and his puppet Tony), and of course (OF COURSE) Stefon. Let's be real. We all tuned in to watch Hader try to keep his shit together while reading off some of the world's most ridiculous lines ever written.
The show also paid tribute to Jan Hooks who passed away on October 9 with this old clip, also used to commemorate fellow castmate Phil Hartman who died in 1998.