The Wives and Girlfriends (WAGs) of Footballers (soccer players) enjoy a sort of notoriety in the press. Victoria Beckham is by far the most famous, but a new crop of African women are showing off their glamor as well.
In the July 2009 issue of Arise, an article called "The Beautiful Game" dove into the lives of rising semi-celebrities. Unfortunately, due to the cycles of Arise's distribution, this is the latest issue on the newsstands. However, the article was compelling because it is tracking a side of African culture that is normally lost in narratives about indigenous people and animal life. Life in many regions of Africa, particularly in the cities, has been thrown into hyperdrive by growth, investment, and the emergence of an African pop culture scene. "The Beautiful Game" chronicles these changes, but this isn't your ordinary Daily Mail-style puff/trash piece. It deftly reveals interesting tidbits about culture, gender, and the perception of fame.
The article starts off strong with a cheeky observation by writer Tamara Gausi, who notes:
As far as the tabloid press is concerned, the WAG title is the perserve of white girls with designer handbags that weigh more than they do. Save the occasional mention of French supermodel Noémie Lenoir, who's married to Paris St Germain midfielder Claude Makélélé, and British R & B singer Jamelia whose husband, Darren Byfield, played for Aston Villa, Sunderland and Milwall, non-white WAGs are as rare as black diamonds.

Or so it might seem. With hundreds of players from Africa signed up to top-flight European clubs, African footballers are some of the most famous sportsmen in the world. Men such as Chelsea's Didier Drogba, Arsenal's Emmanuel Adebayor and Barcelona's Samuel Eto'o might live the high life but they stay connected to home, and that mean attending African functions, going to African nightclubs, and dating African women.
The article also commented on the rapid spread of celebrity culture, something that has exploded in the region over the last decade.

With their jet-set lifestyles, flashy cars, and beautiful wives, footballers are not just icons but beacons of hope for young people on a continent when such riches are a fantasy for all but a few. "Most of these footballers come from very humble background," explains Ghanian sports and events manager Dennis Tawiah, "so seeing someone like Michael Essien go to the UK and become a millionaire gives people hope that they can do the same. That's why football is more than just a game."
And, just as football is seen as a way out of poverty, African WAGs are also more socially conscious than their counterparts, often taking pains to distance themselves from the WAG label entirely:
African WAGs have yet to scale the heights of fame achieved by their European counterparts, but Uche Eze [editor of the gossip blog Bella Naija] doesn't think they're far from it. "I think that the WAG scene is growing in Africa. But it's different because the famous footballers' wives here are women who have made a name for themselves in their own right, as opposed to the UK where the WAG attitude is, 'I'm dating a footballer so I'm going shopping every day, now I'm famous.' Just being famous for dating a footballer is not enough in Africa. The woman has to be doing something to capture the public's attention."
G/O Media may get a commission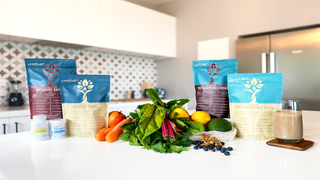 And indeed, these women do. The article features Miss Universe finalist Menaye Donkor, who co-manages her husband's brand, runs an orphanage for children with HIV/AIDS in Ghana, describes herself as "a tomboy" and rejects the shopaholic label. Or Rachel Ritfeld, the face of Akademics, model, and polyglot. Or even outspoken R & B singer Jamelia, who has nothing but disdain for women who exploit their relationships for media attention. While the article does dig into the salacious behavior of "wannabe WAGs" who are willing to take on the role of mistress in exchange for comfort, the overall feel is that African WAGs (whether they embrace the title or not) are equally as newsworthy and engaging as their European counterparts.
It is very easy to construct a narrow view about life in Africa based on the relatively grim news that comes over the wires. With the atrocities happening in Guinea, or the continuing situation in Darfur, it is very easy to lose sight of the fact that there are other stories happening everyday, and that life on the African continent is an ever evolving, ever changing narrative.
Official Site [Arise]
Official Site [Bella Naija]