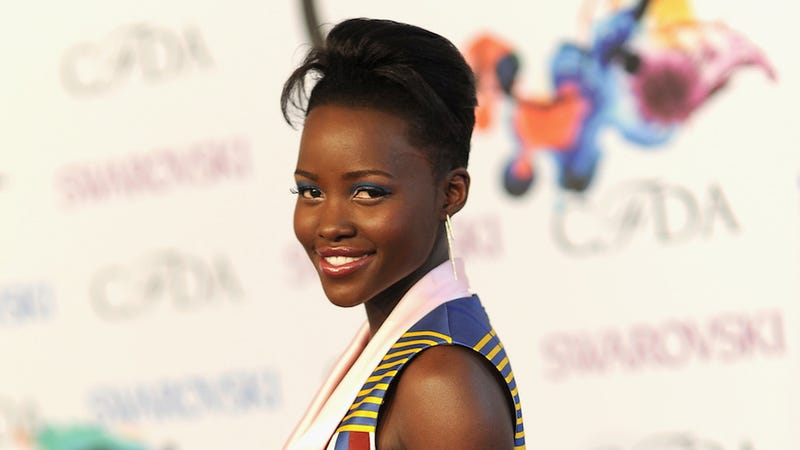 As many of us know, Lupita Nyong'o was featured on the the cover of Vogue's July issue, and the pictures in her spread were absolutely gorgeous. One of the most striking images was her intensely staring down a cobra that was a mere feet from her face.
Mikael Jansson/Vogue
While Lupita was obviously in no real danger, she wasn't exactly in her comfort zone. It turns out she is not a big fan of snakes. Actually she may or may not be scared to death of them. In a video posted to her Instagram, Lupita reveals what actually went down, and it paints a very different picture than the boldness of the shot above. And it somehow manages to make her even more charming.
Honestly, she's handling that snake better than I could ever hope to. But you gotta give her credit for mustering the concentration and courage to pull off such a fierce photo. Even if she ran for her life right after they "got the shot." Damn it Hollywood, give her ALL OF THE ROLES.

Lead image via Getty.