When I wrote about the kittens that did amazing stunts for Key and Peele's Keanu movie, I didn't think things could get any more disgustingly cute.
But here's a video of Key and Peele holding fake auditions for the role of Keanu with a few talented, determined and valiant kittens. Most of the kitties just stare, chill, prance around aimlessly or lick themselves, as cats are wont to do. But there are some superstars here, notably this little guy whom Peele says "does all his own stunts."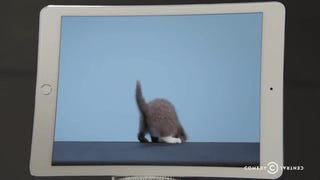 I'm offended.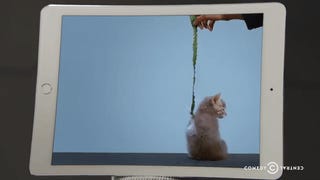 Please...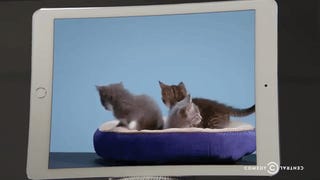 What a weirdo.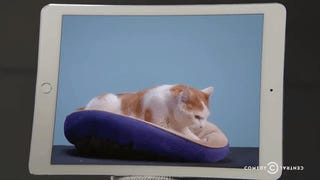 Very effective promo shtick, nice.