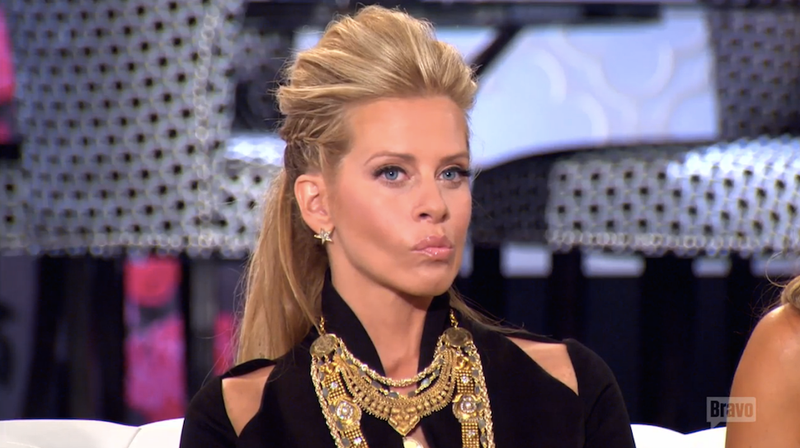 The trailer for the Real Housewives of New Jersey reunion special, which E! describes as "insanely dramatic," seems noticeably less batshit than reunions of yesteryear. Still, there are enough offensive epithets, shrill screams and leading Andy Cohen questions to leave you intrigued.
Sadly, Teresa Joo-DEE-Chay is about to go to prison and says this Season 6 reunion will likely be her tan-colored swan song.
Excerpts from the trailer:
Dina says of Jim: "I'm not gonna call him a vagina anymore 'cause that's an insult to us women."
Jim: "Sit down, be the little bitch you are, and shut the fuck up!"
What a dick. Watch it below. Part One of Three airs on Nov. 2.
Image via Bravo