There are few simple pleasures more satisfying than popping a good zit — the pain, the relief, the diversity of outcomes. Of course, when you are home, alone and in your bathroom, the more explosive the zit, the more triumphant you feel at the time of the eruption.
That said, have you ever watched someone else pop one of their most puss-filled zits? Some people are into it. Couples and friends will even help each other out by popping pimples in hard-to-reach places and there's a full YouTube genre for those who want to go online and watch strangers go to town on their skin by attacking blackheads, prodding pustules and sometimes, when things get really bad, having their zits lanced. [Ed: Just thinking about these videos gets me excited.]
The popularity of these videos have led Oxy Skin Care to release one of the most disgusting crowdsourced advertisements of time. The commercial, which airs in Australia, features a variety of home videos featuring young men popping their enormous pimples and experiencing eruptions of pus that are near volcanic. Often times (and, yes, it gets worse), the zits are replaced by full-on bloody face craters, though this rarely effects the victim's delight at having succeeded.
G/O Media may get a commission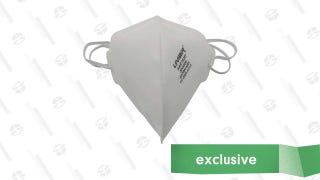 NIOSH CDC-Certified N95 Masks (10-Pack)
Directed towards boys, the advertisement's tag is "Man Sized Problems." I'm sure we all have plenty of disgusting and gratifying experiences to counter that zits are an equal opportunity offender, but, after having bore witness to a marketing campaign this revolting, I say we let the bros have this one.
Zits Explode in Probably the Most Disgusting Ad Ever [Ad Week]