Washington University in St. Louis has suspended all Sigma Alpha Epsilon activities after its pledges ridiculed a group of black students as part of a scavenger hunt, because nothing establishes brotherhood more solidly than holding an impromptu slam poetry-style reading of Dr. Dre's "Bitches Ain't Shit" in front of a group of black students on campus — and photographing them without their consent, no less.
From Wash U's student newspaper Student Life:
Sophomore Fade Oluokun said he and the other black students sitting at the table were confused and startled by the pledges' actions.

After the pledge read the racial slur in the song lyric, Oluokun said he left the table to distance himself from the situation.

"[I] just thought it would be best if I walked away before I did something that I wouldn't like doing," Oluokun said. "We weren't really doing anything. We were just kind of taken aback by it all."
Oluokun also said the pledges took photos of the incident:
"I just thought it was weird that they took a picture, first of all. We asked them what they were taking a picture of and they said, 'There was something behind you.' I said, 'Look, I don't appreciate just without permission someone taking a photograph of me' for whatever purposes they were doing it. Then they started doing the rap song, and they said the N-word," he said.
G/O Media may get a commission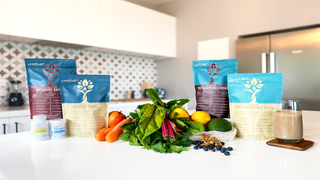 The pledge who dropped the n-word multiple times during the rap allegedly apologized to the group of students. It's unclear whether the frat bros purposefully chose to take photos of that specific scavenger hunt task in front of a group of black kids — hipster racism, right? — or whether it was just really insensitive, but regardless, the school responded swiftly.
"...we need to listen to each other about what happened and recognize the pain and disappointment that occur when any of us fail to live up to the expectations of living, studying and working here at Washington University," Vice Chancellor for Students Sharon Stahl wrote in an email to the community announcing that the frat's activities had been suspended.
Too bad the rushees won't be able to complete the rest of the very important tasks on the list, like saluting a sexy female and being simultaneously kissed by two girls. Major bummer.
[Student Life]
Image via Student Life.