This year, for the first time, any woman of childbearing age looking to work for the U.S. Antarctic Program has to take a pregnancy test. Testing positive means you won't get hired or will get sent home. Is that legal?
It's complicated.
About 3,000 people work in Antarctica through the USAP, which is managed by the National Science Foundation. The support staff hired by Raytheon, a private contractor make up the majority of the employees, working shifts that range from four to six months to one-year contracts.
This year, a memo went out from the NSF detailing a new policy that expanded on what would render you NPQ, or "not physically qualified." All women deemed of childbearing age would have to test negative for pregnancy before being hired. Here's the rationale:
Because clinics at U.S. stations are not equipped or staffed to provide adequate prenatal care, manage obstetric emergencies, or perform abortions, medical evacuation may be necessary. There are few transportation options during the isolated Antarctic winter. Consequently, pregnancy puts not only the mother and unborn child at risk but also the flight crews and other station personnel.
G/O Media may get a commission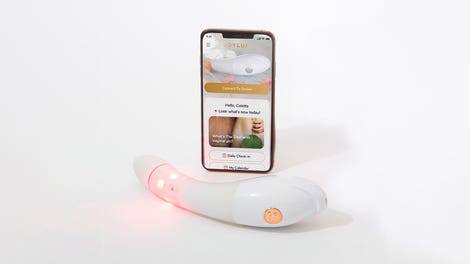 $50 Off
Joylux vFit Gold Device
Acting on the recommendation of a medical review panel that met in May 2010, women applicants are now tested for pregnancy, one to two weeks before departing. If you refuse to be tested, you won't be hired. And if you get pregnant while there, according to the FAQ, "Contract employees would be considered contract complete, compensated for the work that has been done, and put on the first available flight." In the interim, "We'll do our best to manage the situation. Our clinics have limited capabilities and pregnancy poses a risk to the mother and unborn child. This risk also impacts all station personnel and flight crew. There are circumstances where a medevac is not possible no matter how dire the need."
But a tipster who has worked in the program in the past told us the policy has upset support staff, who know at least two women who were pregnant in Antarctica without known incident. She asked us whether it was legal for these employers, the NSF or its various contractors, to discriminate against women who were pregnant.
We checked in with Lenora Lapidus, director of the Women's Rights project at the ACLU. While pregnant women are a protected class under Title VII of the Civil Rights Act, there are certain exceptions that fall under the clause, "Women who are pregnant or affected by pregnancy-related conditions must be treated in the same manner as other applicants or employees with similar abilities or limitations." In other words, if the NSF were found to be treating other people with different physical conditions or limitations — i.e., unable to care for them — then they couldn't be said to be discriminating against pregnant women.
We asked a representative for the NSF to clarify whether other medical conditions would be accommodated, and they wrote us, "Individuals cannot deploy if they do not meet the U.S. Antarctic Program (USAP) medical standards, which are set by an external panel of physicians familiar with the limited medical-care capabilities in Antarctica and the harsh and unpredictable environmental conditions encountered while working on that continent." The details of those medical standards remain vague.
"I have some questions about how exactly they do apply this to other medical conditions to ensure that pregnant women are not being treated differently from other individuals," said Lapidus. She also wondered what would happen if a woman chose to terminate her pregnancy if she tested positive before deployment, since the FAQ asks whether one can be retested and then doesn't answer that question. Also, "What happened to the people who have been pregnant there before? Did it actually pose risks and were they able to handle it?"
Historically, exploring the Antarctic frontier was a male-dominated activity — in 1968, Admiral James Reedy called it "the womanless white continent of peace." The first women who set foot there were the wives of explorers and whalers, and for decades women's applications were rejected. The U.S. station commander in 1959 said he thought his men wouldn't want women there. "I think the presence of women would wreck the illusion of the frontiersman — the illusion of being a hero." Another senior naval officer said, "There are no facilities for them down there. Every man who is down there is working to capacity on what is essential work. To ask them to turn around and build suitable accommodations for women when it is not strictly necessary would be asking too much of them." He was talking about bathrooms.
According to a blog post by a doctor deployed to Antarctica (since removed), no babies have been born on the U.S. base, though several have been born on the Chilean and Argentine stations. An Australian report on women's health in Antarctica quoted a doctor saying, "No one wants to become pregnant down there, no one wishes a baby to be born down there. I think it would just put that much bigger burden on the station and the station medical officer." Seven pregnancies have been recorded on that base between 1989 and 2006; the USAP declined to give its own figures.
Frequently Asked Questions About Winter-Over Pregnancy Screening [UPAP, pdf]