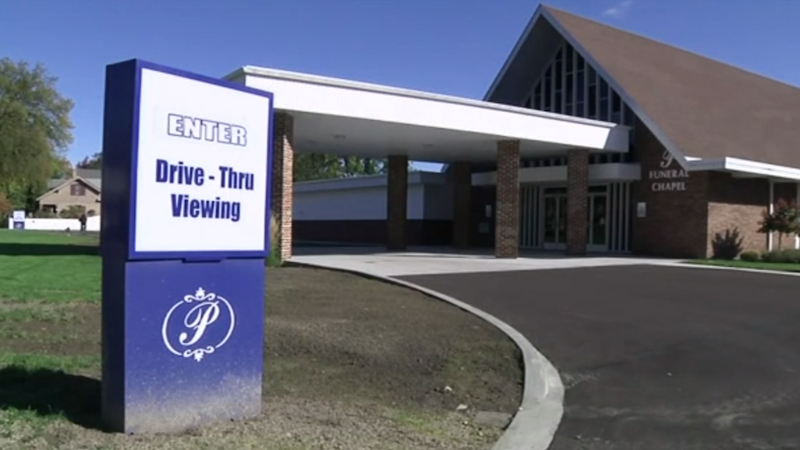 A Michigan funeral home has brought an innovative way to bring convenience to those in mourning, a real game changer for the funeral racket: drive-thru casket viewings.
That's right. The funeral industry may soon join the ranks of fast food, pharmacy, and liquor retail, offering a service that allows people to pay their respects to their loved ones from the comfort of their cars. As Time reports:
"As you enter into the drive-thru, you're going to see a memorial box where you can drop a memorial card or a monetary contribution," Ivan Phillips, president of Saginaw's Paradise Funeral Chapel, told the Telegraph.

"Once you push the button, the register box will open up. At that time, you may sign your name in the register book… And when you proceed forward, the curtains will draw back and you may pay your respects to the loved one for three minutes from the privacy of your vehicle."
The funeral home launched the drive-thru viewings in part to accommodate those with physical limitations, and there are a few other funeral homes in the country that offer this type of convenience, though Phillips claims this is the first one in the midwest. He expect more people to take advantage of the drive-thru when they realize it's not just a gimmick.
Personally, I'd prefer to have a drive-in funeral, like a drive-in movie, but with a pyre instead of some dumb teeny bopper thriller.
Image via AP.