Big box retailer Walmart says Tracy Morgan is to blame for the devastating injuries he sustained when one of their trucks hit his car June because he wasn't wearing a seatbelt.
Walmart has responded to a lawsuit filed by Morgan in July, in which the comedian and actor alleged the company bore responsibility for the accident because its driver, Kevin Roper, was fatigued. Walmart refused to confirm or deny that claim, citing an National Transportation Safety Board law, according to the Hollywood Reporter:
"By failing to exercise ordinary care in making use of available seatbelts, upon information and belief, plaintiffs acted unreasonably and in disregard of plaintiffs' own best interests," states Walmart's answer.

Walmart also looks to defend itself by disputing a basis for the negligence claim; disputing that actions were proximately caused by the company and its agents; disputing that Walmart had any control over third parties who may have caused damages; and disputing that it owed any duty to the plaintiffs.

The defendant also asserts that plaintiffs are barred from recovering damages because they failed to mitigate their losses. Further, Walmart says its due process rights will be violated because the company "did not engage in any wanton or willful conduct that would warrant an award of punitive damages."
Some legal analysts have said this is common move in lawsuits taken to reduce the amount of damages a plaintiff could get. Morgan's suit also includes comedian ArdieFuqua, Morgan's assistant Jeffrey Millea and Millea's wife, Krista Millea.
---
G/O Media may get a commission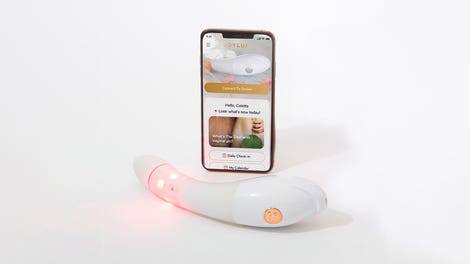 $50 Off
Joylux vFit Gold Device
Brad Pitt has blessed the mortal human beings of our realm with his first post-wedding interview in British GQ. In the issue, he asserts his love for someone he respects and admires—Shia LaBeouf. Via GQ:
"Oh, I love this boy. He's one of the best actors I've ever seen. He's full-on commitment, man. He's living it like no one else, let me tell you. I've been fortunate to work with a lot of great actors. He's one of the best I've seen."
This is like the acting equivalent of admitting you think there's some truth to the whole chemtrails thing. I can't really argue as I swore a lifelong oath of obedience to a mysterious dark angel during my fourteenth viewing of Legends of the Fall during which I swore to always uphold and obey everything Pitt commands of me and blindly follow everything he deems worthy of his approval, in exchange for the opportunity to briefly smell his hair when I am 90. TOTALLY WORTH IT.
[ GQ]
---
In "Are You Fucking Kidding Me" news, the man who is definitely not a prankster was busted for yet again trying to get close to Kim Kardashian. Yes, this is truly horrible and frightening (security intervened before he got near her) SO COULD EVERYONE IN THE MEDIA PLEASE PLEASE STOP CALLING THIS PERSON A 'PRANKSTER.' [Mirror]
Nicole Kidman and her husband Keith Urban thanked all of her fans for their support following the death of her father. " We are all heartbroken but knowing we are in the hearts and thoughts of others is so comforting." [Nicole Kidman Facebook]
TayTay got sued, y'all! Taylor Swift didn't pay for some cars her company rented or something. Oh and her driver is only allowed to speak to her at approved times. This is the same policy I have while I'm watching episodes of Chopped. DON'T TALK WHEN TED IS EXPLAINING WHAT'S IN THE BASKET, DAMMIT. [TMZ]
Fusion's election night coverage will include Kal Penn as a special correspondent. [Deadline]
Do you miss Jenna Elfman? Well, stop spending your empty nights crying and watching your Dharma and Greg DVDs, because she just signed a new development deal. [Variety]
Bono absolutely loved George Clooney and Amal Alamuddin's wedding in Italy, calling it "very emotional and lovely." Bono was also at the Smith-Poplawski wedding in Reno and said the ceremony was "very touching" and he completely loved the beef Stroganoff. [NY Daily News]
Zendaya has embraced the big hat trend. [E Online]
Katie Holmes does not play well with others. [IMP Awards]
Benedict Cumberbatch facial hair alert! [Time Out London]
Ummm, have you guys seen Denzel Washington's impression of Jay-Z he did for Queen Latifah? It needs to have it's own wing in the Museum of Awesome built. (Yes, this is a real thing. Admission price is $19.99 a day, but I can hook you up with a weekend pass for only $14.99 if you like it on Facebook.)