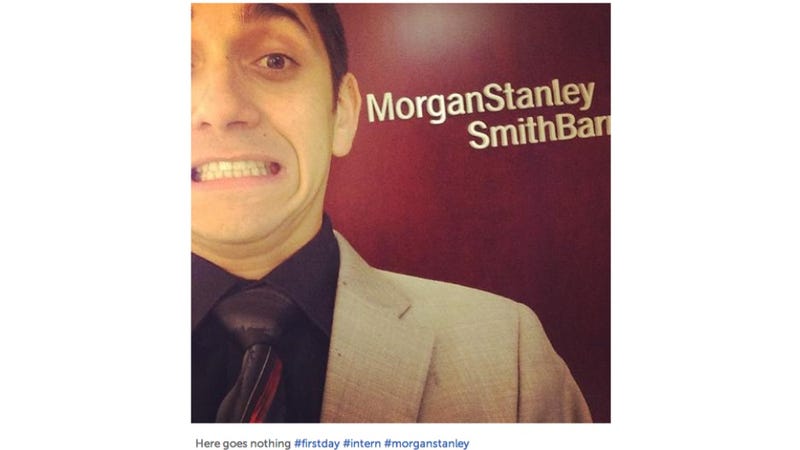 Have you ever wondered what it's like to be a Wall Street intern? You're in luck, because they're on Instagram.
The New York Times' Will Alden compiled selfies and swag shots from new interns at places like Morgan Stanley and Citibank. The hashtags are priceless, particularly #afterglow #blessed #MakinBIGMoves and #CrazyNiceBuilding.
The progression from excitement to exhaustion (#dailygrind) is also touching.
As the saying goes, you can't have your cake five-figure salary and eat it too. But at least you get hella swag (#swag):
Truly #blessed.