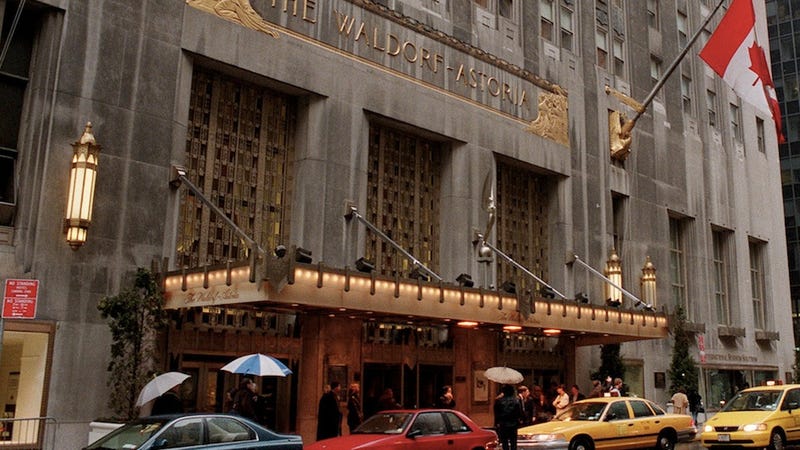 Isidore and Joan Schwartz spent their first night as husband and wife at New York's Waldorf Astoria Hotel. And now, decades later the hotel has welcomed them to spend the night of their 60th wedding anniversary in the same lodging for the same price they paid on their wedding night. In 1952. So how much did their swanky digs set them back in 2012?
The hotel only charged them $16.80— that's a steep discount from today's regular starting rate of $319 per night. They were able to swing the sweet deal because the Waldorf-Astoria has a policy that allows people who celebrated milestone events in the hotel to commemorate anniversaries there for the same rate they paid on their big day. Every year, a few couples take advantage of the discount.
The Schwartzes, now 88 and 82, were set up on a blind date in 1950. Sixteen months later, they were married at the historic hotel, where a catered steak dinner only cost $4.75 a head.
Nowadays, $4.75 will buy you about 5 minutes in a Midtown bathroom. Toilet paper costs extra.
60 years later, a couple returns to the Waldorf-Astoria at the 1952 rate [NYDN]