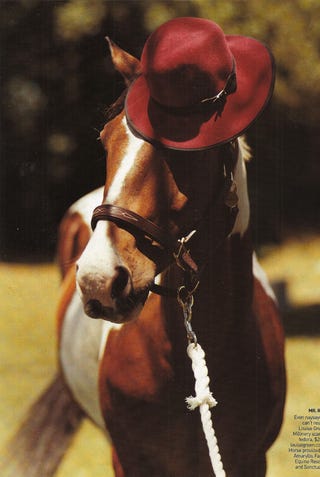 Though the November issue of Vogue is already out, I can't move on from October — specifically the photograph on page 234. I feel like I've been challenged to LOL by Anna Wintour herself: A horse wearing a hat?!?!
On the one hand: When Vogue tries to be funny, it kind of sucks the fun out of mocking the magazine. On the other hand: A HORSE WEARING A HAT.
I don't even know what to do.
Here's the obvious solution:
But if you have something better, please use the awesome roflbot and paste your version in the comments.
Earlier: Vogue's November Cover: Photoshop Of Horrors
Previous LOLVogues