Kendall Jenner has landed the cover of a special 52-page, subscribers-only issue of Vogue this month, bundled together with Rihanna's April issue. "64M Followers and Counting," the cover blares, teasing the exhausting profile inside, which is, for some strange but at this point predictable reason, entirely focused on Kendall Jenner's Instagram strategy.
The concept of social media, and in particular the models and Kardashians (and model/Kardashians) who use it, has remained exciting for Vogue's editors, even if the rest of us now hew to it as a deadening fact of life. In September 2014, Vogue coined the term "Instagirls" with a cover featuring Cara Delevigne, Karlie Kloss, Joan Smalls, and other models whose social media presence might boost ad sales. Last month, Vogue sent newer, shinier "Insta-Girls" Kendall Jenner and Gigi Hadid, along with tall YouTuber Karlie Kloss, to Instagram's HQ in Silicon Valley, where they posed on desks and Pinterest's co-founder said some dark stuff about the "triumph of image over word."
Robert Sullivan's interview with Kendall Jenner includes the usual personal compliments from the fashion elite, but in this case that translates to people like Calvin Klein designer Francisco Costa saying mildly dehumanizing things like, "Her social-media reach is just incredible." Eschewing the general rule of a traditional celebrity profile, which is to make that person seem interesting—an admittedly tough task with this crew—Vogue tries instead to make Jenner's status as a sought-after brand seem interesting. It's not, when you approach it like this:
She showed me a couple of key strategies that make her the success she is on social media: With so many likes and tweets and retweets, refreshing @kendalljenner is a little like seeing the speedometer of one of the Formula One race cars that she Instagrammed herself watching in Monaco last spring. And FYI, it was no big deal, her sharing secrets. It was relaxed, natural, easy.
Yes, well, that's because "how did you get so many followers on Instagram?" is not an invasive question at all, but rather just about the least personal and most boring thing you can ask another human being.
Kendall only gives two answers to this throughout the piece, which seems about right; they are: "It has to be organic" and "You don't want to do too many posts." The writer spaces these revelations out, so they seem more like hard-won conclusions rather than completely obvious statements that any 11-year-old with an iPhone could tell you.
G/O Media may get a commission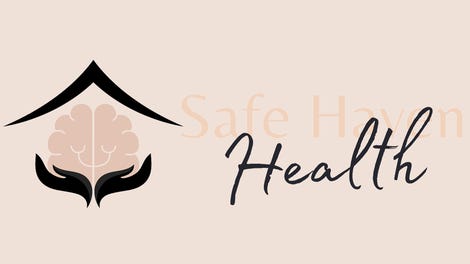 Addiction counseling
Safe Haven Health
The writer, who at one point in the piece claims that his subject "transformed me, with her advice on posting," attempts an analysis of Kendall's most popular 'gram:
She offered as an example what is to date her most-liked post. You know it. We all know it. Its likes have reached 3.5 million, or close to the number of people living in L.A. In this post, she is lying on the floor. Her friends—at that moment, she was on a yacht, anchored off Monaco, with Kylie, as well as Gigi and Bella Hadid and Hailey Baldwin—had arranged her hair into hearts. She was not thinking, Most liked. Au contraire.
The twist? She was having a bad day! Who would have thought that you could post an Instagram when you are having a bad day? Kendall's moment of clarity, post-post: "I remember looking at it right away and having a lot of likes and saying, 'Huh.'" Huh. Do you ever get so bored that you become motion-sick and need to put your head between your knees?
Kendall herself thinks it's weird that her virality is of such interest. "I mean, it's so crazy to me," she says to Sullivan, " 'cause it's so not real life—to stress out about a social-media thing."
Exactly.

---
Image via Mario Testino/Vogue.