Richard Branson, the perpetually grinning billionaire founder of Virgin, has expressed his dismay on the Virgin blog that a Virgin Mobile US rape-joke advertisement was allowed to run. Though Branson made clear he doesn't own Virgin Mobile US, the company carries the Virgin brand, which means that the company has the capacity to embarrass Branson when it runs an ad featuring a man holding a gift and standing behind a woman at Christmas, with a caption that muses, "Necklace? Or chloroform?"
"Virgin Mobile US usually get these things," Branson wrote after Twitter exploded with indignation at the ad, " right, although on this occasion it is clear they have gone too far." He later updated the original post,
Having spoken with them just now they acknowledge a dreadful mistake was made. The advert, along with the whole calendar, has been removed, never to be seen again.
To say that the ad demonstrated poor taste is probably the understatement of the week, which is probably why no one has come out defending this ad as "a joke," a refreshing admission of unqualified, flat-out fuck-uppery in the annals of public relations disasters.
Sir Richard Branson tells Virgin Mobile to pull 'ill-judged' advert that critics say makes fun of rape [Daily Mail]
G/O Media may get a commission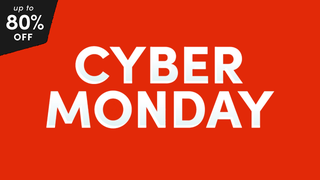 up to 80% off
Wayfair - Cyber Monday
Virgin Founder Richard Branson Demands Virgin Mobile Pull Christmas Joke [Buzzfeed]