At a rally at Richmond High School yesterday, a pastor read a statement from the victim of last weekend's horrific gang rape — she acknowledged her community's anger, but cautioned against letting violence beget more violence.
The rally, held last night, included a candlelight vigil, as well as prayer, songs, and dancing. Pastor Jim Wheeler read the victim's statement, which said, in part,
Violence is always the wrong choice. We realize people are angry about this. But let the anger cause change, change that is necessary to keep our children, our neighbors and our friends safe.
It's an important message, especially given that according to the San Francisco Chronicle, some Richmond residents have been talking about "exacting vigilante violence" against both the rapists and onlookers. It's depressing that Richmond couldn't protect the young victim before the rape happened, and is instead responding with violent impulses after the fact — but calls for the bodily harm of perpetrators are understandably common after rape. The victim's statement shows surprising maturity given her age (she is 15) and all she's been through — she's right that her neighbors should let the justice system handle her attackers, and channel their anger into making sure nothing like this happens again.
School officials are now working to improve security with cameras, improved lighting, and fences. According to West Contra Costa School District superintendent Bruce Harter, these measures have been in the works for a long time, but administrators "couldn't find the money until now." Some in the community are calling for volunteers to help with campus security. And students are treating the rape as a wake-up call — says junior Janet Gutierrez, "I'm not scared to be in school. But I'm not going to walk around outside, especially when it's dark." Rev. Andre Shumake, who issued the call for volunteers, says he hopes the rape can be a "teachable moment."
G/O Media may get a commission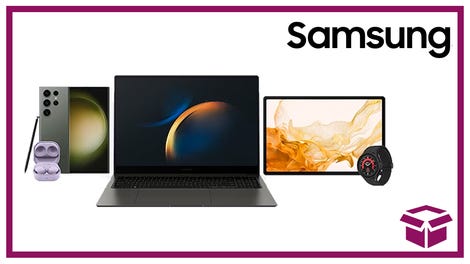 24 hour deals
Discover Samsung - Daily Deal
While it's good that Richmond is taking steps to make its children safer, a better time for teaching would have been before a 15-year-old girl was brutally gang-raped after her homecoming dance. It's sad that school officials couldn't "find" the money for security until after a heinous crime took place, and sad that students have begun "talking intently about how to combat violence toward women" only after a terrifying example of such violence took place. The victim didn't deserve to be an object lesson in the need for better security and community values, and her statement is especially admirable given that she has every right to be enraged. The fact that she still has to speak out against violence should be a sobering rebuke to a community that failed her.
Rape Victim: Violence 'Always The Wrong Choice' [SF Chronicle]
School Tries To Tighten Security After Gang Rape [AP, via MSNBC]