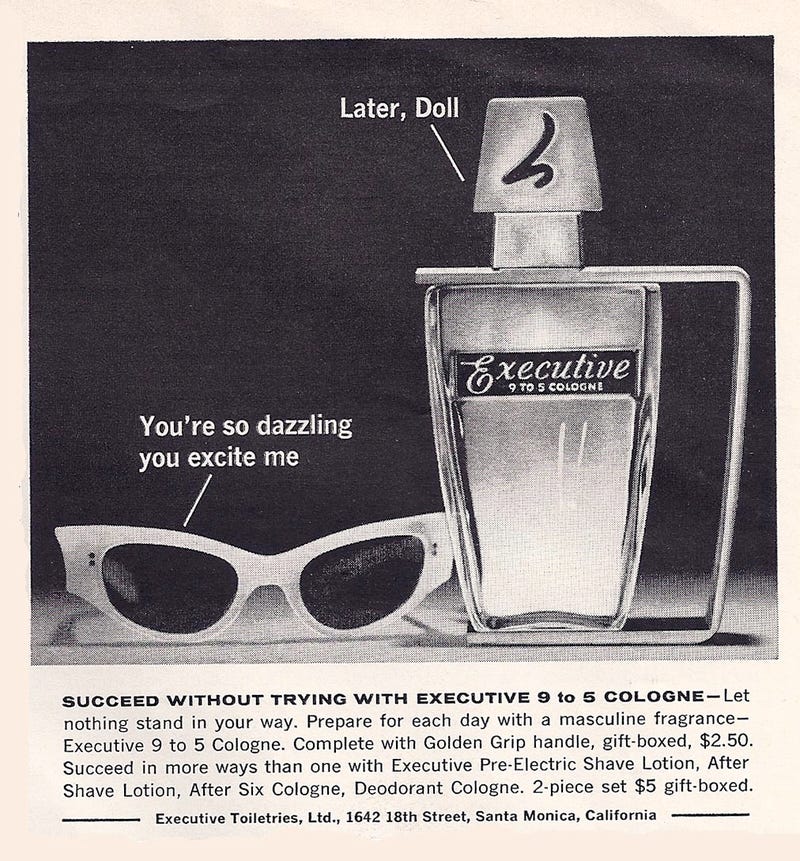 Don't know what to buy for the love 'em and leave 'em executive on the go? Now you do!
Help your man can succeed "in more ways than one" with his very own cologne gift set!
Note: Executive Toiletries cannot be held responsible for any tears that may be shed after the 9 to 5 Cologne becomes way too busy to call you back, sunglasses. You knew what you were getting into.