Vidal Sassoon tells the Times Of London how he revolutionized hair in the '60s. "I had three or four weepers a year," he says. One husband asked him why he insisted on making his wife look like a lesbian.
The Times' Lisa Armstrong writes:
Vidal didn't think that his clients looked like lesbians. He thought they looked modern, liberated - which they were: liberated from the rollers, the perming, the setting, the back-combing, the huge dryers and the humungous output of aerosol particles that constituted a trip to the salon throughout the Fifties.
Sassoon became a CBE— Commander Of The British Empire — as of yesterday, cementing his already-secure status as an icon. Though his products are no longer sold in the US or Europe, he makes millions in Asia. And there's his reputation. As Armstrong puts it, back in the '60s and '70s, "hairdressers were extravagantly heterosexual sex gods." But if you watch old movies, or Mad Men, it's easy to see why Sassoon's unique cuts were buzz-worthy, and why they arrived at the perfect time. It was in the air, he says: "You had only to look at Mies's [van der Rohe] Seagram [a 1957 New York skyscraper] or Breuer's Whitney [the 1966 art museum, also in New York] to know." The architecture, the clothes, the vibe of the '60s was geometric, no-fuss. Sassoon created hair to match.
But there was also an androgyny happening, a refusal to maintain norms like "boys have short hair, girls have long." When he chopped Mia Farrow's hair for Rosemary's Baby, it flew in the face of what it meant to be "feminine." Yet, as Armstrong writes: "A zillion women copied the style."
G/O Media may get a commission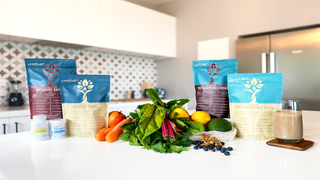 These days, most women want bouncy waves and lots of length (often through extensions). Armsrtong asks what Sassoon thinks of that. He answers: "To be honest, I've been out of hairdressing so long I can't really judge." Diplomatic. But you've got to wonder what it would be like if he got back in the game and liberated a few heads.
Vidal Sassoon: The Man Who Made English Hairstyling Great [Times Of London]