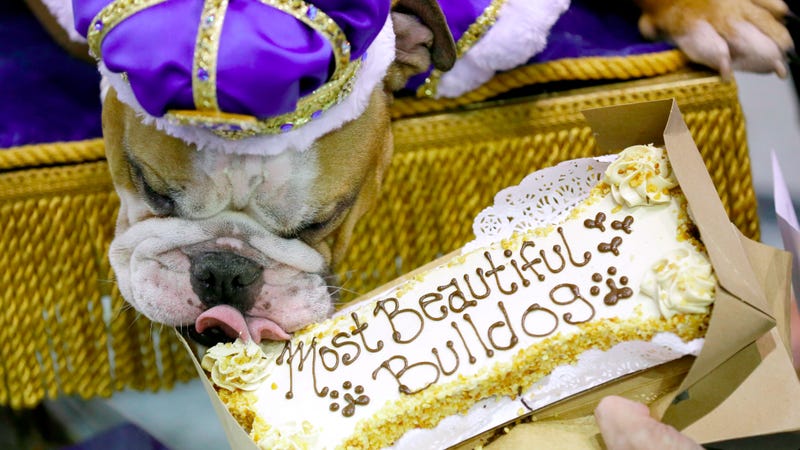 Please, a round of applause for Vincent. Vincent is a rescue who just won the 37th Beautiful Bulldog contest. He received a crown and a cake.
The Associated Press reports that the Beautiful Bulldog contest is held annually at Drake University, as part of a big track and field competition. The winner gets to serve as mascot, "which will mostly entail photo shoots and an introduction during Saturday's opening ceremony."
Vincent beat out plenty of very qualified competitors. For instance, Romeo.
And China, here, whose fashion choices should be applauded.
The AP notes that, "The runners-up were Meatball, whose biggest fears are garbage bags and limes, and a 1-year-old pup named Daffodil." Aw, Meatball! Garbage bags and limes are my biggest fears, too.
---