Weddings are a celebration of love between two people and offer the rest of us to be super cunty about the way the couple went about it. Case in point: Matt and Amber, real-life newlyweds who recently shared the details of their nuptials on the Internet. Got your beach umbrellas ready? It's time to throw some shade.
Matt and Amber went with a goth theme for their wedding, which is what probably helped them end up on Offbeat Bride, the blog for "different" weddings. While the bat decorations were kinda cute and black lace appropriately romantic for the concept, these elements were overshadowed by overtly socially conscious touches that'll make a bitch snicker. (To the left is a trailer of their special day.)
1.) Point out how "green" you're being.
This works particularly well if it's in regards to something that will never get thrown away, like a wedding dress.
I wore a custom-designed eco-friendly hemp-silk corset dress with black lace sleeves and skirt panels.
G/O Media may get a commission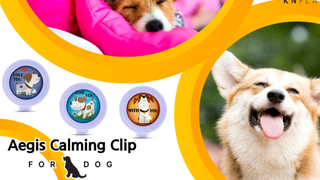 20% off
Aegis Calming Clip for Dogs
2.) Use kale.
It's not as good as lentils, but it comes pretty close.
We had no bridesmaids, groomsmen, or flowers (my bouquet was made of kale).
3.) Offer a menu that is exclusively, and at once, gluten-free and vegan.
Nothing says, "This day is about me not you," like completely robbing your gift-giving guests of real food (read: something that involves cheese).
For dinner, we had an entirely gluten-free vegan buffet, and for dessert, two types of gluten-free vegan cupcakes. (Since I'm a chef, I co-created the dinner menu and the cakes with our caterer and cake baker.) We even had vegan wine.
4.) Make sure no one will dance.
And that they will go home with a headache.
We hand-picked every single song played that night, and we didn't hold back from playing exactly what we wanted (a mix of rock, metal, goth, industrial, electronic, '80s, and more). For instance, we played Nine Inch Nails, Type O Negative, and H.I.M. songs.
5.) Quote Ayn Rand in your vows.
Among others.
We wrote our entire ceremony from scratch, including quotes by Steven Pinker, Ayn Rand, Vladimir Nabokov, and Trent Reznor. We read poems by Pablo Neruda ("Sonnet XVII") and e.e. cummings ("somewhere i have never travelled").
6.) Put Trent Reznor's finger prints all over this thing.
When we exchanged rings, Matt said "You're the queen and I'm the king," and I replied with "Nothing else means anything." (It's a lyric from the Nine Inch Nails song "We're In This Together.")
7.) Eat in front of your guests before they've been served.
And make it the one and only gluten-free and vegan thing that isn't disgusting.
For our unity ceremony, we made (and took a bite of) a peanut butter and jelly sandwich!
Image via RoboLab/Shutterstock
Amber & Matt's irreverent and elegantly gothy wedding [Offbeat Bride]