The January edition of Vanity Fair is the "first ever comedy issue," guest-edited by Judd Apatow. There are three different covers, featuring groups of comedians. Unlike the April 2009 issue of VF — "Comedy's New Legends" — there are actual women on these covers. In fact, the editors chose six men and six women to shoot.
From the website:
Included are the stars of Apatow's This Is 40, dressed as famous figures of 60s- and 70s-era variety shows like Rowan & Martin's Laugh-In, with Leslie Mann in a bikini and body paint à la Goldie Hawn and Melissa McCarthy dressed as Lily Tomlin's Edith Ann; Paul Rudd plays your oily show host, and Megan Fox is an alluring bellhop.
G/O Media may get a commission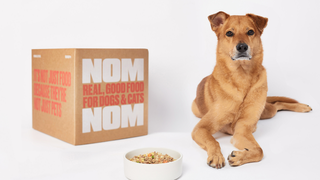 A second cover features Jim Carrey dressed up as Evel Knievel, Maya Rudolph doing an ancient Egyptian like Steve Martin in his King Tut days, Will Ferrell as a corny cowboy, and Amy Poehler as a 60s go-go girl. Finally, Kristen Wiig plays Cher to Ben Stiller's Sonny on a final cover alongside Chris Rock, doing a Nipsey Russell thing, and Jerry Seinfeld, decked out in a Nehru jacket.
If only one of the dudes had been given as skimpy a wardrobe as Leslie Mann was! But as we know, naked women are more VF-friendly than naked men. Anyway, these are fun. Click 'em to enlarge.

Vanity Fair's First-Ever Comedy Issue Guest-Edited by Judd Apatow [Vanity Fair]