For January, V made the questionable decision of pairing plus-size model Crystal Renn with straight-size model Jacquelyn Jablonksi, in the same outfits. The magazine says this "proves fashion can flatter any figure." We say, why pit one woman against another?
The 8-page editorial, shot by Terry Richardson, is titled "One Size Fits All." Each model wore the same sample clothes, and they are purposefully styled the exact same way and posed very similarly.
While it's nice to have it demonstrated that "plus" models can in fact wear at least some editorial samples with ease — the prevalence of tiny samples, and a model's need to fit into them, is one of the commonly given reasons that straight-size models have grown thinner in the past decade — overall this shoot proceeds like a game of "Spot the difference." With real women in it.


G/O Media may get a commission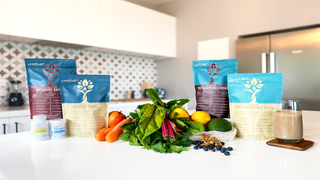 V also pointed out, in its press release about this shoot, that Crystal Renn has "graced the cover of American Vogue." I know Renn has been in American Vogue at least twice — both times for the "Shape" issue, and both times shot by Steven Meisel — and in her memoir, Hungry, she recounts a story about her first editorial for Italian Vogue, which was supposed to include a cover shot. Only she couldn't fit the lace couture dress Meisel and the stylist wanted for the cover:
The dress was supposed to be skintight, so there wasn't even a zipper. It had to be wriggled into, then laced up the back with corset ties. The seamstresses, who were amazingly talented, cut up the teeny seams all along the sides of the dress, hoping they could sew me into it, but it just wasn't happening. A humiliating team effort ensued, with everyone on set trying to stuff me into that garment, but my boobs were hanging out, and it was clear no amount of magic would get the dress to close. The sylist said, "He can't shoot that on you."
Another girl got the cover.

I excused myself and went into the trailer on set. I held myself together until the door was closed, and then I burst into tears. I knew I might never get another chance at the cover of Italian Vogue. (Indeed, so far I haven't.) I dried my eyes and went back to the set.
— Hungry, by Crystal Renn with Marjorie Ingall, p. 165-166.
As far as we're aware, Renn's editorial career, though extremely successful, has not yet resulted in an American Vogue cover. (Or the cover of Vogue Italia she so richly deserves, after that debacle.) We contacted her booker to make sure, but haven't yet heard back and he confirms it: "She has not been on the cover of American Vogue YET!!!"
In this shoot, for purposes of accurate and informed side-by-side comparison, we presume, V provides readers with Renn's and Jablonski's respective measurements:
Jacquelyn: 5 ft, 9 in; 32"/24"/34"
Crystal: 5 ft, 9 in; 36"/31"/41"
Is this a competition?


As great a step that it is that plus-size models are increasingly garnering editorial attention beyond the usual "Love Your Body" special issues, it's a little bit disappointing that someone decided this one needed a straight-size model for a chaperone. And the way the entire shoot is structured to encourage the reader to compare Renn to Jablonski — as if that's what we women need, to decide the age-old battle between plus-size and straight-size models, once and for all! — just makes me want to barf. The point shouldn't be to focus on the differences between these women and decide who looks better. We all know Crystal Renn is a compelling model all on her own — and Jacquelyn Jablonski, though a relative newcomer, isn't half bad either. It's pitting them against each other that does them both a disservice. So why did V and Terry Richardson think it necessary?

V Magazine [Official Site]