Jude Legiste, a dorm director at University of Wisconsin-La Crosse, has been reprimanded after sending a sexually explicit article about helping women reach sexual climax to the nearly 300 students who live in his hall, with the subject line, "You Gone Learn Today!!"
The seemingly well-intentioned email was actually just the text and illustration of an article entitled in the email as, "A Guide To Making Her Come Without Using Your Dick," which was originally published on Deadspin, our brother site, and written by Madeleine Holden.
Hilariously, coverage of the incident describes Legiste's email as if it was a shockingly inappropriate guide he had written himself. The Milwaukee Journal Sentinel writes that the email "included crude, salacious descriptions of how to achieve orgasm through different methods, with little context as to what prompted him to send it or why any student would want to read it."
Uh, I don't know, Journal Sentinel. Maybe because it's an important topic written with refreshing irreverence?
G/O Media may get a commission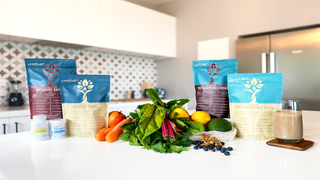 Hours after sending the email, Legiste sent a follow-up message: "Some viewed it as helpful and an honest conversation on a topic that rarely gets discussed," he wrote. "Others see it as offensive, creepy and that it was not my place (as the hall director) to send it in the first place. I want to validate all those feelings. So let's talk about it."
Legiste apologized in another email three days later, after learning the university had put an official reprimand in his file. "I didn't think it through. For me, a large part of it was to start a conversation about gender equality... I was wrong and I take full responsibility."
Editor-in-chief of Deadspin Tim Marchman told Jezebel that he hadn't followed the situation closely enough to comment on the specifics, but generally, "College bros seem to me like exactly the people who should be reading about how to be an adequate sex-haver."
"I think firing [Legiste] would be an over-reaction," said UW-La Crosse Chancellor Joe Gow in an interview. "I was pretty stunned by the headline and puzzled by the fact that he didn't realize people would be offended."
Gow noted that he was shocked that Legiste didn't attribute his thoughts to the piece's author, "a woman who's an activist in New Zealand."
"It is colossally unprofessional," Gow said to the Journal Sentinel. "If you want to be a leader in higher education, you have to have the sensitivities to different audiences in a university community."

---
Contact the author at joanna@jezebel.com.