Yesterday afternoon, the Senate voted 68-29 to approve the federal hate crimes amendment, joining the House's earlier decision. The amendment (and the defense bill it's attached to) will now go to President Obama to sign.
The New York Times reports:
The measure, attached to an essential military-spending bill, broadens the definition of federal hate crimes to include those committed because of a victim's gender or gender identity, or sexual orientation. It gives victims the same federal safeguards already afforded to people who are victims of violent crimes because of their race, color, religion or national origin.

"Hate crimes instill fear in those who have no connection to the victim other than a shared characteristic such as race or sexual orientation," Senator Patrick J. Leahy, Democrat of Vermont and chairman of the Senate Judiciary Committee, said afterward. "For nearly 150 years, we have responded as a nation to deter and to punish violent denials of civil rights by enacting federal laws to protect the civil rights of all of our citizens." [...]

The measure would also allocate $5 million a year to the Justice Department to assist local communities in investigating hate crimes, and it would allow the agency to assist in investigations and prosecutions if local agencies requested help.
And let the record also show:
Many Republicans, normally staunch supporters of defense bills, voted against the bill because of the hate crimes provision. All the no votes were Republicans except for Sen. Russ Feingold, D-Wis., who supported the hate crimes provision but opposes what he says is the open-ended military commitment in Afghanistan.
G/O Media may get a commission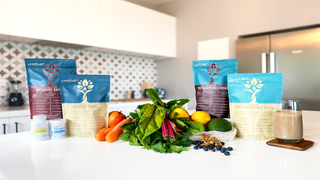 As usual, Jeff Sessions is advocating on behalf of assholes everywhere:
"The inclusion of the controversial language of the hate crimes legislation, which is unrelated to our national defense, is deeply troubling," said Sen. Jeff Sessions, R-Ala.
Senator: Sessions, would it make you feel better if we called it domestic terrorism instead of a hate crime?
Towleroad posted a statement from the Matthew Shepard Foundation:
"Dennis and I are extremely proud of the Senate for once again passing this historic measure of protection for victims of these brutal crimes," said Judy Shepard, president of the Matthew Shepard Foundation Board. "Knowing that the president will sign it, unlike his predecessor, has made all the hard work this year to pass it worthwhile. Hate crimes continue to affect far too many Americans who are simply trying to live their lives honestly, and they need to know that their government will protect them from violence, and provide appropriate justice for victims and their families."
And this measure comes not a moment too soon - the 2010 census is attempting to accurately count the number of GLBT couples:
The U.S. Census Bureau is making an unprecedented effort to include same-sex couples in next year's national population count, but legally married gay couples won't show up as such in the official once-a-decade tally, bureau representatives said Thursday.

Statistical problems related to the development of the 2010 census form and the evolving legal state of same-sex relationships led Census officials to conclude that trying to include married gay couples in the overall snapshot of household marital status could yield an inaccurate number, said Gary Gates, a University of California, Los Angeles demographer who has been advising the bureau on gay issues.

Instead, same-sex married couples will be added into the category for unmarried partners, just as they were for the 2000 census. But in a marked policy departure, the agency plans to make the data on same-sex couples who described themselves as married available on a state-by-state basis.

"The Bureau has decided to give us the information, but be a little cautious," Gates said.

The decision to develop separate sets of numbers was a compromise position that was "less about politics and more about accurate data," he said.

Gates stressed that it was important for gay couples to participate in the census, noting that information drawn from the last one had been used in lawsuits dealing with same-sex marriage and to lobby congressional representatives who may wrongly assume they do not have many gay constituents.
Senate Approves Broadened Hate-Crime Measure [NY Times]

Congress Extends Hate Crime Protections To Gays [LA Times]
Senate Approves Matthew Shepard Hate Crimes Act 68-29 [Towleroad]
Census Bureau Says 2020 Count Could Include Gays [AP]
Earlier: House Passes Sexual Orientation Update To Hate Crimes Bill