Katie already reported on the phenomenon of library sex — please sing that in your heads to the tune of Birthday Sex and later let's rewrite the words, OK? — but just to recap, Nadine Cho, the sex columnist for UC Berkeley's student paper The Daily Californian, encouraged students to get down and dirty in the stacks. She writes "having sex on campus is actually very doable, and it's lots of fun. It's also surprisingly easy." So fun! Well, except for the clean-up committee, says anonymous school librarian.
In the comments section of the piece, "Librarian" pleads with students to keep in in their pants when they're in the library:
Please don't fuck in the library. I work here. My staff works here. I told my staff I'd do what I can to make sure theirs is a safe and happy workplace. Now, in addition to pedophiles, thieves, and people with poor bowel function, I've got kids using shitty liberal arts justifications to fuck in the library.

I don't want to rain on your liberating parade or interfere with your bucket list, but you don't have to deal with the complaints. I know you would like your sex life to be more exciting, but do you know what is also exciting? Getting to work and thinking, "there won't be people fucking in the library today" Now that is liberating.

Incidentally, thank you for advising people not to ejaculate in the library. After cleaning up garbage, graffiti, shit that is apparently dropped from 10 feet above the toilet, and a variety of bodily fluids, I hesitate to ask cleaning staff to add ejaculate to that list.
Can we all get a hearty 'Amen'?
If you absolutely insist on sexing in a library, at least bring something by Ayn Rand to copulate upon and then dispose of afterwards. Just remember to recycle, this is California!
G/O Media may get a commission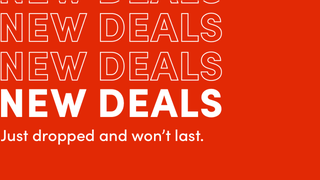 Up to 70% off
Wayfair - Cyber Week Deals
Image via jorisvo / Shutterstock.
UC Berkeley Librarian To Daily Cal Sex Columnist: 'Please Don't F*ck In The Library'