All the girls were back this week, The View, Oprah and Tyra! I missed them ever so much. Whoopi is cool and all but she hasn't been that exciting. And Oprah is a wonderful human being with an interesting show, but what really gets me off is wacky. And Tyra has set the bar so high as far as entertaining me, that no one could really live up to that. Her new season is just so insane in the membrane I don't even know where to begin. It was impossible for me to not do an all-Tyra edition of The Lady Bunch. Watch as Tyra tries to be "down" by confessing really gross things that she thinks the audience will relate to, thus making her one of us—uh, except we don't and she's not. She talks about some crazy shit with maggots growing in her face (seriously). She should've just said something like how sometimes she likes the smell of her own farts. Now that's relatable...for some people.
I have to say that I'm loving the new weave. Bangs are great for her five head.
I know I already posted a clip of the first episode of the season, but really this needs to be explored a little bit more. If you saw it, then you know that the first thing she did when she got to NYC was share a hot dog with a hot dog vendor. Then she went to get pizza with this guy.
And then he had her make pizza, which she fucked up, so she decided to model the dough.
G/O Media may get a commission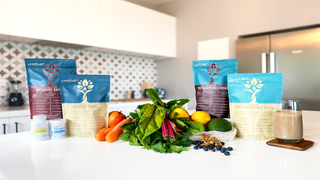 How much you wanna bet she really wishes accessories were edible? So she also managed to get Derek Jeter (aka the reason for diseasin') and Mayor Bloomberg to make a guest appearance on the show. Dodai and I have been going back and forth on whether or not TyTy has had her nose done. I insisted that she just contours the shit out of her whole face. I think this shot backs me up, because in natural light, the makeup doesn't help out so much.
I seriously think this season will rule my world. Tyra thinks so, too.