Thought you'd just waltz into the country of Italy and standing right there would be elusive, authorial sensation Elena Ferrante with her arm already outstretched and arranged in handshake formation? Did you perhaps expect a hug? Well, think again: It's not so easy, my friend, to meet Elena Ferrante.

Vulture reported on Wednesday that even the director helming the upcoming HBO adaptation of My Brilliant Friend, the first in the pseudonymous writer's Neopolitan Novels, hasn't met Ferrante in person. The director, Saverio Costanzo, told journalists at HBO's Television Critics Association press session in Beverly Hills on Wednesday:
"We have been mailing to each other. I don't know who she is and I don't want to know … she is, in my opinion, a very good scriptwriter … I've been mailing to the publisher. The publisher would send it to her and then back to me. And then we have tons of paper."
Lorenzo Mieli, one of the show's producers, reportedly added to this, "I think it's one of the most well-kept secrets in Italy's history. At the end of the day, nobody cares because we know [the secret of her identity] is very important to her."
G/O Media may get a commission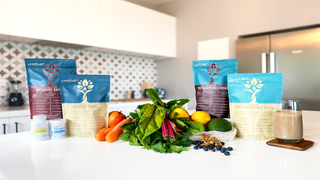 The hotly anticipated HBO adaptation will premiere this fall. Can't wait for this show and to never ever get close to meeting Elena Ferrante for the rest of my life!