Dr. Harold Bornstein, the long-haired gentlemen responsible for the President-Elect's "astonishingly excellent" bill of health, said in an interview with STAT News that, "It never occurred to me that [Trump] was the oldest president, not for a second," and yet, "If something happens to him, then it happens to him." True!
Bornstein continued: "It's like all the rest of us, no? That's why we have a vice president and a speaker of the House and a whole line of people. They can just keep dying."
Again, true!
Bornstein, who, according to a previous STAT report, wrote poetry under the pseudonym "Count Harold" in medical school, also noted that there's "nothing to share" on a regular basis about a president's health, contextualizing this with... the fact that Reagan allegedly had "pre-senile dementia" while in office, something that, if true, probably should have been shared. "I mean, seriously, did they share that one with you, or did Nancy just cover it up?"
He also said, however, that "there's nothing seriously wrong" with Trump—agree to disagree, Dr. Bornstein!—and that aside from being slightly overweight, "I've never been able to find anything wrong with him." Clinton, on the other hand: "She's an old lady. She's an old lady. It's funny, isn't it?"
Bornstein told STAT that when he ran into Clinton's doctor during the campaign, he gave her a Trump pin.
G/O Media may get a commission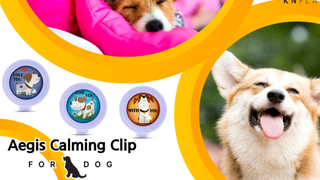 20% off
Aegis Calming Clip for Dogs
It's hard to choose just one, but here's a good paragraph that's a little bit terrifying:
The back of his business cards are written in Italian, with the phrase "dottore molto famoso," or "very famous doctor," below his name. (For 10 years, he took private Italian lessons from women he found through Craigslist postings, paying them about $60 an hour for weekly sessions, he said.) A photograph of his psychoanalyst hangs in his office. As this reporter left his office, Bornstein pointed out what appeared to be a small, naked doll sitting on the ground — "here's a naked doorstop."
Multiple women! On Craigslist! Naked doorstop! Okay!
When previously interviewed by NBC regarding his absurd statement about Trump's health during the campaign, which he says he wrote in 5 minutes and did not proofread, Bornstein justified referring to Trump as potentially being "the healthiest individual ever elected to the presidency" in his letter by saying that "all the rest of them are either sick or dead." Which is certainly a creative way to think about the passage of time.
Let's get this man to the White House.