Because nepotism laws are merely an obstacle to living one's best life, Donald Trump will reportedly try to appoint his son-in-law to a White House position. Jared Kushner is best known for running the New York Observer and being a real iffy landlord; now, with his zero years of public policy experience and his fortuitous marriage, he can have frightening amounts of power over all of us.
Unnamed "senior Trump transition officials" are telling every major news outlet that Kushner will be named a senior adviser to the president.
Kushner's heroic quest to "overcome," as Wilner puts it, those nepotism laws means that he and Trump think they've found a way around a set of rules that have been in place since 1967. Of all people, we can thank Hillary and Bill Clinton for creating the most recent precedent to allow Kushner to get his cool new job. As ABC notes, the former president was sued in 1993 when he appointed Hillary Clinton to chair his task force on National Health Care Reform:
The most notable recent example, however, was in 1993, when Bill Clinton appointed First Lady Hillary Clinton as the chair of the president's Task Force on National Health Care Reform, sparking a lawsuit in DC federal court.

A lobbying group at the time, known as the Association of American Physicians and Surgeons, alleged that Hillary Clinton was acting outside her non-governmental role, and thus both were in violation of anti-nepotism laws.

The court's ruling was that the White House and Executive Office of the President were not agencies under federal anti-nepotism law. Multiple law experts contacted by ABC News believe this made way for the incoming president to potentially have leeway to appoint relatives to advisory positions in the White House.
G/O Media may get a commission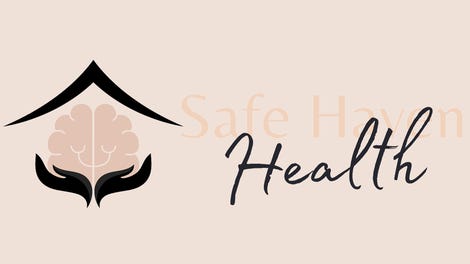 Addiction counseling
Safe Haven Health
In other words: the Clintons created the legal precedent that the White House isn't a federal agency, and thus, you can hire your spouse or your chinless nightmare of a son-in-law to any position your heart desires. Sometimes irony really sneaks up on you, and sometimes it thuds you over the head with the subtlety of a lead-coated elephant's foot.
In a recent New York magazine profile, Kushner is depicted as someone with a quiet and terrifying loyalty to his father-in-law. And, like Trump, his family real estate company Kushner Properties has a variety of murky foreign dealings that could represent serious conflicts of interest. The New York Times reported recently that Anbang, a Chinese insurance firm with suspected ties to the country's government, is trying to becoming an equity partner in a Kushner-owned building.
Those talks have been in the works for months, but after the election, Anbang chairman Wu Xiaohui, met with Kushner and toasted his father-in-law. In a scene that could be right out of a very bad B-movie about a powerful crime syndicate, the paper reports, "Mr. Wu toasted Mr. Trump and declared his desire to meet the president-elect, whose ascension, he was sure, would be good for global business."
Trump adviser Kellyanne Conway is celebrating the Kushner news on Twitter as though she wasn't, in all likelihood, the one leaking it to the press:
A formal announcement of Kushner's appointment could come as soon as Tuesday. Meanwhile, New York Mayor Bill de Blasio, who'd like to be cast as Trump's chief foe and maybe a little bit of a hero to the working-class, has lots of nice things to say about him.