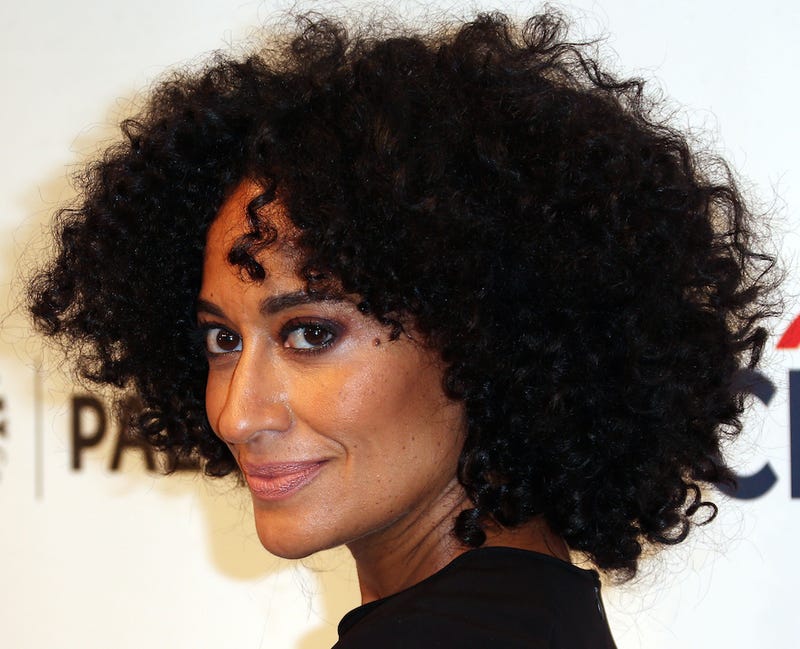 Young Thug (yes, real birth certificate name) is a rapper from Atlanta whose oft-indecipherable, slurred style is an acquired taste and part of his allure. Up for the challenge of taking on one of his gibberish verses, Tracee Ellis Ross, posted an Instagram video wherein she raps Thug's verse on Rich Gang's "Lifestyle."
The lyrics say something about "coming straight up from the bottom," and Tracee manages to mimic a good portion of the song at first, but then — like the very meaning of life — her rendition devolves into nothingness and she says: "I'm really bad at this one!"
This isn't her first Insta-Karaoke moment...
WELCOME to the "Tracee Ellis Ross Raps" Hour:
Listen to her rap Rae Sremmurd's party anthem "No Flex Zone":
Then listen to her rap Tyga's "Hookah," which features Young Thug:
Bonus: Tracee has a valid gripe about Tyga's "Hookah":
Image via Getty