What's the one book you think Rep. Todd Akin, freelance improvisational biologist, would most benefit from reading, other than Go the F*ck to Sleep? If you said Our Bodies, Ourselves, plus a whole supplementary reading list of sex ed textbooks, you have exactly the same idea as the official Our Bodies, Ourselves reading brigade, who have embarked on a cross-country (Chicago to Missouri) odyssey to deliver copies of the famously illustrated book about sex parts to Rep. Akin's office.
Roadtrip ringleader Christine Cupaiuolo explains that if anyone is in dire need of leafing through Our Bodies, Ourselves, it's definitely a guy who believes that a woman's uterus is a more or less sentient creature taking up residence in her body:
Seriously, who needs accurate women's health information more than a member of Congress who thinks women can magically ward off pregnancies if their rape was "legitimate"? (So, what amazing feats have you accomplished with your uterus today?)
Cupaiuolo will be joined by Anne Elizabeth Moore and the official Ladydrawers for a late-summer roadtrip that sounds like it will be extremely awesome and fun right up until it arrives at Todd Akin's office and there's that inevitably awkward moment of offering Todd Akin what he will probably think is a smutty book and then asking if it's cool to use his bathroom.
Road Trip: Delivering "Our Bodies, Ourselves" and Sex Education Books to Rep. Todd Akin [Our Bodies, Ourselves]
G/O Media may get a commission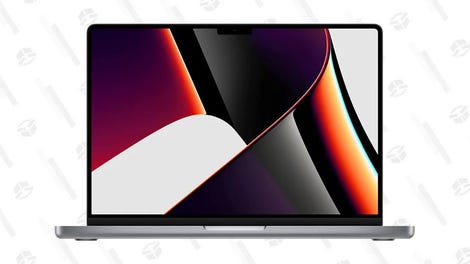 Save $300
2021 14" 1TB MacBook Pro
Image via max777/Shutterstock.