A group of rappers including Rick Ross, Nicki Minaj, Ludacris, and Pusha T visited the White House today. The White House has never been so lit and it shall never be so lit again and President Barack Obama can never ever leave us.

They all gathered to discuss the President's My Brother's Keeper initiative, which helps build opportunities for young men of color.
Kate Bennett is right: I cannot deal. That sound you hear is me SOBBING because the White House was full of rappers talking to the leader of the free world about criminal justice reform and this will almost certainly never happen again.
From what I can tell, the list of visitors included: Common, Nicki Minaj, Ludacris, J Cole, Timbaland, DJ Khaled, Pusha T, Busta Rhymes, Rapsody, Alicia Keys, Chance the Rapper, and Wale.
G/O Media may get a commission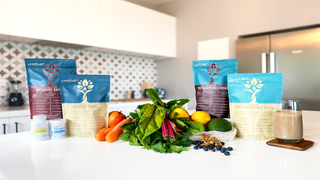 Via BuzzFeed:
"Over the past few months, many of these artists have lent their voices and platforms to promoting these issues," the official said. "Many of these artists have found ways to engage on the issues of criminal justice reform and empowering disadvantaged young people across the country."
There aren't any official pictures up yet, but many of the visitors have already posted about the experience on social media.
HEY COMMON! I very much enjoy a world where Common is a regular visitor to the White House.
Please note that the President of the United States of America is proud of Nicki Minaj.
Rick Ross was in the Oval Office.
Rick Ross was in the Oval Office.
Rick Ross was in the Oval Office.
Rick Ross was in the Oval Office.
Rick Ross was in the Oval Office.
DJ Khaled, the King of Motivation, was himself inspired by the event. WHEN ARE THEY GOING TO START PUTTING THIS DAY IN OUR HISTORY BOOKS?
Oh hey, it's Wale.
I assume they're going to have to rename the White House now.
Our remaining time with President Barack Obama, the queen of my life Michelle Obama, and their perfect daughters can now be counted in months. I always hoped that Barack would go out swinging and it warms my heart on a deep level that he seems to be doing just that.
Bump it: