The Equal Employment Opportunity Commission just won a $1.26 million verdict on behalf of women grocery store workers who'd claimed that the store manager created a sexually hostile work environment. Many of the women were teens when the harassment happened.
According to an EEOC news release, Allen Manwaring, who had been the store manager at Paul's Big M grocery store in Oswego, N.Y., suggested a menage a trois with one teenage cashier and her mom, "stuck his tongue in another teenage cashier's mouth and grabbed and touched the breasts and buttocks of other women." He also talked about his private sex life with the store owner, "made sexual propositions" and lewd gestures, and touched and grabbed employees. In 2008, Manwaring allegedly plead guilty to one criminal count of harassment in the second degree but was only given a 30-day suspension at work—and that was paid.
Manwaring wasn't fired until 2010, when he sexually harassed yet another woman. In the meantime, many women employees quit because conditions were so bad. The company wouldn't do anything to resolve the issue, despite being reported to the police.
Can you imagine working in such a place? Actually, scratch that question: many of you probably have. The thought that the victims were teenagers makes this even more egregious: it's not easy to deal with sexual harassment as an adult, let alone as a teenager. And it's never easy to file a sexual harassment charge, so the fact that these women did so at a very young age is particularly impressive.
Happily, justice was served. And now ladies will be paid: in addition to a $1,250,000 award for punitive damages, each of the 13 plaintiffs will receive an additional $10,080 for their emotional pain and suffering. Maybe now they can put this incident behind them a bit.
G/O Media may get a commission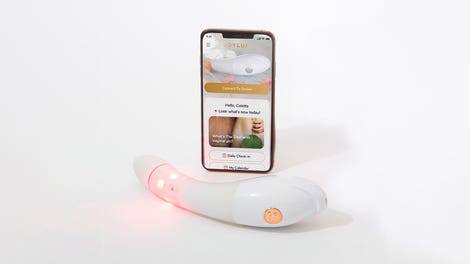 $50 Off
Joylux vFit Gold Device
Jury Returns Verdict in EEOC Bias Suit; Paul's Big M to Pay $1,260,080 for Sex Harassment [EEOC Website]
Image Sterlic/via Flickr.