Anthropologie catalogs are kind of like the hipster guys we hung out with in high school: creative, alluring, and full of personality, but inaccessible in a way that gives us the sneaking suspicion we're not the sort of girl that turns them on. This undercurrent of iciness, of course, only makes us coming back for more, and it's no different with today's arrival of Anthropologie's new Print catalog.
We're not quite sure what the point of Print is, other than gathering together lots of apparel, footwear and home accessories with, well, prints. But we're besotted nonetheless. Take, for example, the gorgeous Splash Halter Dress, which is practically a spring steal (coming from Anthropologie, that is) at $178.
We're also loving Anthropologie's obsession with botanical prints, as evidenced in this adorable Chlorophyll Study Dress and, admittedly, way-too-pricey Dahlia Sketch Tunic. And remember how we were all atwitter over the bedding in yesterday's Garnet Hill catalog? Fuck that. We're switching allegiances to this Bella Quilt.
Speaking of high-school, is it unbecoming that we're almost into our mid '30s and love teen mag-a-log Delia's? Seriously folks: there's not only some cute stuff in the latest catalog (this could look great with a pair of indigo jeans) but a lot of that stuff — which is already way-affordable — is on sale. SALE! Like this Cameo Crew. Or this Ribbon Chain Headband. (It could look like shit in real life, but there's always the option of giving it away to the tween in your life).
G/O Media may get a commission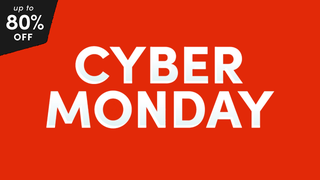 up to 80% off
Wayfair - Cyber Monday
We may be 30-somethings with the emotional maturity — and bad skin — of the teenage girls the catalog is meant for, but dammit: We're proud to say that we [heart] Delia's.