I haven't watched Castle since around Season 2, but when I did, I strongly preferred lead Stana Katic's rough if exceptionally capable demeanor as Detective Kate Beckett over Nathan Fillion's doofy and self-involved writer of detective novels Rick Castle. Of course, I didn't have to pick between them: though the show is called Castle, it was about their partnership at work and then eventually at home.

The show has been on for eight seasons, proving that a slight twist on a procedural can be a success. But for the Season 9, Katic, as well as longtime cast member Tamala Jones, will not be returning, making the show about just... honestly, who cares? It sounds like it'll be boring as hell.
From Deadline's Nellie Andreeva:
I hear the decision for Katic not to return was made by ABC and ABC Studios. Both Fillion and Katic last spring inked one-year contracts, which are up at the end of the current eighth season. While the studio started making overtures to Fillion for a new deal months ago and has been in on- and off- talks with him since the beginning of the year, I hear Katic was never approached to re-up her contract and was not offered an opportunity to continue on the show. Instead, I hear she, as well as Jones, were informed late last week that for budgetary reasons, they won't be asked to come back for Season 9.
THR added that Katic has reportedly had some issues with Fillion with in the past, and:
Sources tell THR that ABC considered writing out Katic's Kate Beckett at the end of season seven but balked when the network faced backlash after Patrick Dempsey's Derek Shepard was shockingly killed off and written out of Grey's Anatomy with a year remaining on his contract.
G/O Media may get a commission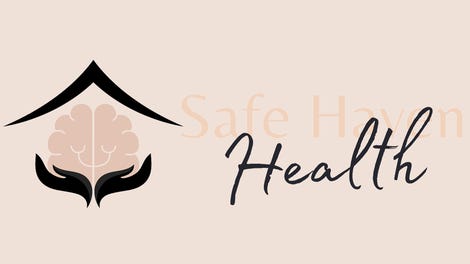 Addiction counseling
Safe Haven Health
Other male cast members have said they haven't heard about their fates, though in this case, no news is probably good news.
The world is a rough place, and Hollywood is not for the faint of heart, but this is some coldblooded shit. It's particularly frustrating given the rough few weeks women characters have seen on television lately—a medium that's usually friendlier to women than film—as the end of the regular school year season comes to a close. Shows from The Blacklist to Arrow to Empire to Sleepy Hollow to The 100 have disposed of women, several of them of color or portraying queer characters.
While this is the first cut to be clearly labeled as about money and not plot, plot obviously played into who got the axe: as the lead, getting rid of Katic's role removes a sizable paycheck, and since Jones plays Beckett's best friend Lanie Parish, that's an easy exit as well. Fillion was definitely the bigger star before the show started, but the news has not engendered fans and former actors of the show alike, which hasn't even been picked up this next season yet.
---
Images via ABC.