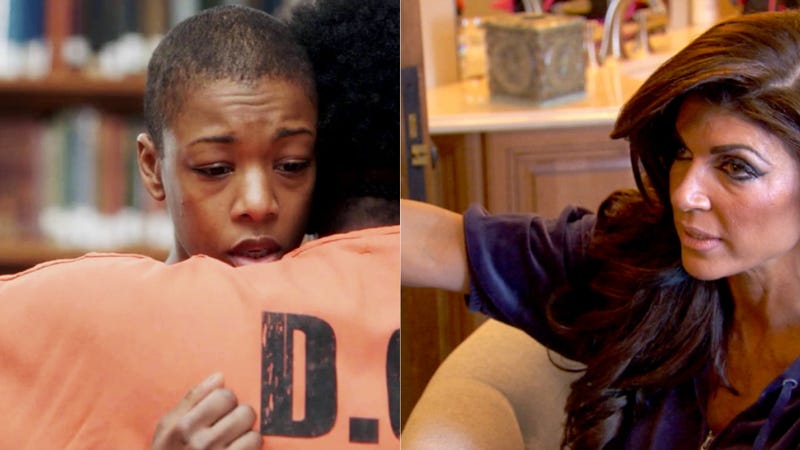 As previously established, Teresa Giudice is headed to the Danbury, Connecticut prison that Piper Kerman, the author of Orange Is the New Black, spent her time incarcerated in. And since they're set on giving you news you can use, TMZ wants you to know that Teresa will not be getting frisky with anyone at Danbury "AND she won't be as fashionable." Television ≠ real life.
TMZ writes:
We got hold of the prison handbook for the Federal Correctional Institution in Danbury, CT — where she'll serve her 15 months — and the rules FORBID intimate relations between inmates — a la Poussey and Taystee.

And she can forget prison chic — the official uniform is grey, khaki, white, or pastel green.
Not only is none of this out of the realm of what normal prison life is like, but Poussey and Taystee's relationship (small spoiler) is hardly the most sexual one on that show, lesbian or otherwise. But perhaps the possible headline was so good TMZ just couldn't help themselves:
Images via Netflix/Bravo