Following a particularly offensive article written about her son, Rozonda "Chilli" Thomas of TLC is circulating a petition, asking the media to leave children of celebrities alone.
The article which referenced Thomas' son Tron originally appeared on MediaTakeOut.com, which doesn't shy away from taking a sensationalized approach to gossip. And that's me putting it mildly. (Gawker has chronicled the site quite extensively; if you're interested, take a look.)
Thomas said the outrage over the article prompted her to start the petition. From Thomas' Change.org petition:
Recently my son was targeted negatively by popular gossip site MediaTakeOut.com. I can't describe the anger I felt at my son being ridiculed continuously by MediaTakeOut.com for no other reason than the fact that he's my son. MediaTakeOut.com has posted numerous false stories about me, and other celebrity friends of mine and while I don't like it, I realize that is a part of what comes with celebrity. However when my 16-year-old son is being attacked, that is when I take off the celebrity hat and become the protective Mother that I am, and I know many of you are.

Adults have the mental capacity to deal and prioritize. Most importantly my son had no choice in who his mother was just like many other celebrity kids do not. It isn't fair that our children have to deal with cyber bullying because of the career choice of their parents. Anyone under the age of 18 should not be ridiculed or targeted by MediaTakeOut.com or any other website.
Her petition also addresses the broader issue of bullying in general:
According to the US Department of Health and Human Services, bullying is a form of aggressive behavior manifested by the use of force or coercion to affect others, particularly when the behavior is habitual and involves an imbalance of power. It can include verbal harassment, physical assault or coercion and may be directed repeatedly towards particular victims, perhaps on grounds of race, religion, gender, sexuality, or ability. Cyber bullying is a form of bullying that occurs via text message, email, social media, websites, blogs, and other virtual outlets. Therefore, anyone with an opinion can now use technology to attack, intimidate or harass children. With approximately 52% of students who reported being cyber bullied, everyone's kids are at risk.

Kids who experience bullying are more likely to experience mental health issues that effect their ability to sleep, eating patterns, loss of interest in activities, health complaints, and decreased academic achievement. These issues can continue to persist in the victim through adulthood. In a minimal number of cases targets of bullying may deal retaliate by using extreme violence. For instance, 12 out of the 15 school shooters in the 1990s were victims of bulling. Victims of bullying are also 2 to 9 times more likely to consider committing suicide.
G/O Media may get a commission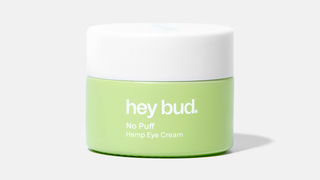 15% off
Hey Bud - No Puff Hemp Eye Cream
Interestingly enough, MediaTakeOut's CEO Fred Mwangaguhunga, issued a quick apology, promising to deal with the individuals involved in the story. The original post on their site was updated and replaced with his apology. For what it's worth, it looks like the story was called 'ummmmmmm-alrighty-then-chilli-from-tlc-s-son-went-on-a-date-yesterday-with-a-female.' (Ummmmmmm OK?)
If you want to sign her petition, you can do so here.
Image via Getty Images