The NY Times weighs in on the controversial parenting essay by Yale prof, author, and tough-loving "tiger mom" Amy Chua with both an article and an op-ed. Chua tells the Times that people are criticizing her for being "honest." Ohhhh.
Why are these people being so critical? Because they are lying to themselves about their own parenting, she tells the Times. Right.
The Times article reports on Chua's current backpedaling campaign (hence the title, "Amy Chua—Retreat of the Tiger Mother"), during which she has tried to make herself out to be more human and less monster-ly than her WSJ piece and its descriptions of forced piano playing, threats, and other troubling behaviors suggested. "Take any teenage household, tell me there is not yelling and conflict," she says several days after her essay's publication. But wasn't the whole point of her article to shock us into facing all of these possibilities about parenting that we've all been too chickenshit to consider, and to show us how parenting's really done? Now she wants to take some of it back. (Maybe it's because of the yelling going on in her world—or at least her inbox. She's reportedly gotten death threats and tons of emails, in addition to the 5,000-plus comments people left on her essay.)
Chua does say that the WSJ piece doesn't accurately reflect the contents of her book, Battle Hymn of the Tiger Mother—which, she points out, ends with her realizing that her overblown parenting is damaging her relationship with her daughter. If elements of the WSJ article don't match up in tone, and it's not her fault, then obviously she's been done a disservice. But damn—it's just really hard to get over that article, and its sense of certainty that YES, this is how you go about raising your mini-me—and if people cry about it at dinner parties, or object, that's their problem. To go from that to this "but that isn't the real me" argument is kind of bullshit.
G/O Media may get a commission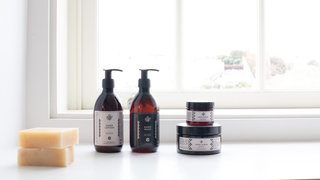 Exfoliate and Hydrate
The Handmade Soap Company
But hey, keeping the conversation going will only sell more books.
Retreat of the 'Tiger Mother' [NY Times]