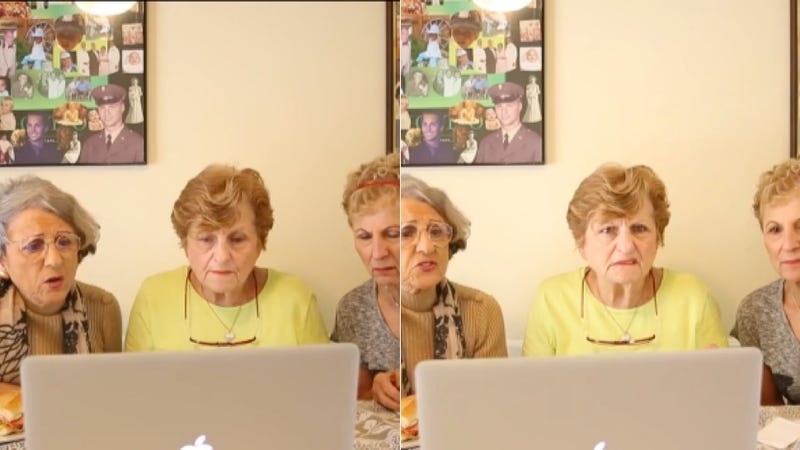 "We never talked when we had sex, what's with all this talking?"
Questions like these are what happens when the three older ladies that comprise the Golden Sisters read the lyrics to Kanye West's remix of Beyoncé's "Drunk in Love" featuring Jay-Z and it's fantastic.
To be clear, I'm not a big fan of 'Ye's remix verse either. Once he said, "I impregnanted your mouth girl, ooooh," I had to bow out. I just don't want to envision Kim Kardashian and Kanye doing anything sexual together. Wasn't the Ray J porno and that laughable "Bound 2" video enough? Ew. Still, these three ladies reading 'Ye, Beyoncé and Jay-Z's lyrics for the first time and trying to make sense of them brings me great joy.
Other gems: The woman in the yellow shirt theorizes that a) Kanye is an athlete because Kim Kardashian likes them "big" and we should trust her; and b) In response to Bey's "surfboard" lyric, she deduces that the couple must have a "big bathtub."
Pure joy.