Welcome to Midweek Madness, where we discover a new magazine store within walking distance of our office (the old one was several stops away on a very annoying train), enter it, notice the magazines are all old, ask the friendly old man if this week's tabs have come in, are told they're in the back, and follow him to a stack of bags filled with the rags. "Which one did you want?" he asks you.

"Life & Style, In Touch, OK!, and Star," you respond.
"OK, let me get these open. You're going to need to repeat that in a sec."
This week, everyone and their mother is pregnant, everyone else is splitting up, and there's a BIG feud at NBC's Today.
---
Everyone's Pregnant:
G/O Media may get a commission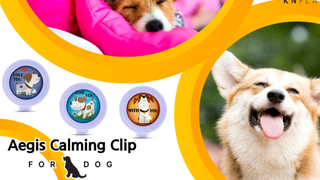 20% off
Aegis Calming Clip for Dogs
Let's get right down to it, folks. Everyone is pregnant. Or, not everyone, because that's impossible, but everyone in Hollywood is. OK, that doesn't work either. Everyone in Hollywood whom the tabloids love putting on their cover is pregnant. Actually, that won't work because there are two people on this list of pregnant women whose named appear to have been pulled out of an old, dusty cigar box labeled "JUST IN CASE" that some tabloid writers found underneath the desk of a former employee who mysteriously stopped coming to work some time ago. What I'm trying to say here is that—in addition to Gwen Stefani and Miley Cyrus's very real and believable pregnancies—both Mary-Kate Olsen and Nicole Kidman are in the family way.

Miley's pregnancy was reported by Life & Style magazine, who claims a "baby bump" is visible in a blurry, grainy, weathered-to-the-point-of-seeming 100-years-old photo of her being helped out of a helicopter by her boyfriend/fiancé/costar-in-life Liam Hemsworth. The pregnancy was apparently unexpected, as they have decided to "fast-track" their nuptials so that she doesn't give birth before they're officially one in the eyes of god and/or Billy Ray Cyrus.
Meanwhile, OK! is reporting that Gwen Stefani is "several months pregnant" with a baby girl who is conveniently (I guess?) due on her 47th birthday. This story goes on for four pages, but contains no interesting details beyond various mentions to how "over the moon," "excited," "stunned," filled with "joy," "giddy," and "bursting at the seams" they are over the whole thing. Honestly, Pfizer needs to grind these two up in a powder, find out their exact composition, and get it on the market ASAP because I'd love to pop a Gwen 'n' Blake every morning.

But enough about this pile of Zzz's, let's get to the real shockers of the week. Nicole Kidman is pregnant with Keith Urban's baby, Mary-Kate Olsen is pregnant with Olivier Sarkozy's baby, and I don't think we as a species are prepared for the off-tempo waltz about to be done by those two pairs of DNA chains.
The rumor of Olsen's pregnancy was provided to Star by a source who claims she was seen at a swanky party at NYC's Standard Hotel "steering clear of alcohol" and not smoking a "single cigarette." I'm writing this without the slightest hint of sarcasm: that's all the proof I need. That is admissible evidence in a court of law. Mary-Kate Olsen is fucking pregnant. Imagine her baby bump.
Moving on, Nicole Kidman is 48 and pregnant with her third child with Australian flat iron salesman Keith Urban. (I forgot they had two.) (I regularly forget they're married.) (I sometimes forget Urban exists.) Sources say the couple has been trying "aggressively" to conceive, and have already made plans to "relocate temporarily" to Nashville. The source, unfortunately, was a particularly rambunctious kangaroo, and I'm not sure if Life & Style's interpreter really nailed the translation.
---
Splitsville, Population 6
Here's a list of all the high-profile breakups mentioned in the tabloids this week: Beyoncé and Jay Z. Taylor Swift and Calvin Harris. Jennifer Aniston and Justin Theroux. Kim Kardashian and Kanye West. Did any of these things happen? I doubt it! I would more quickly believe a kangaroo is Nicole Kidman's trusted OB/GYN. Imagine her hopping in—Dr. Kelly Kangaroo, not Nicole—howling uncontrollably, and throwing a stack of printed ultrasounds at the both of them while pointing at her pouch. Keith is like, "Honey, it's a girl!" And Nicole is like, "Oh my god, babe. You never told me you speak Roo!" Then Dr. Kelly Kangaroo throws a tube of ultrasound jelly at their heads.

Here's the dinner party where the aforementioned couples discuss rumors of their breakups:
JUSTIN: Can you pass me the salad?

JENNIFER: Can I have that after you?

KANYE: I'll take it after you, Jen.

KIM: I'd also like seconds.

TAYLOR: Yeah, that was great. Can you pass it to me when you're finished, Kim?

KIM: Sure.

CALVIN: I call next, Tay.

BEYONCÉ: Jay will you grab the salad from Calvin once he's finished with it and put a nice helping on both our plates?

JAY: Sure.

DR. KELLY KANGAROO: [screeches, grabs the bowl from Justin, eats all the salad]

KANYE: The Australian physician says she loves your salad, Jennifer Aniston.

KIM: Aw, you didn't tell me you spoke 'Roo!
Wow, I'm going off the rails this week.
---
Natalie Morales, Matt Lauer, Tamron Hall
Here's some semi-juicy morning show gossip that doesn't involve Kelly Ripa or Michael Strahan. So. Last week, as some of you may know, Natalie Morales announced she would be "leaving her position as one of the four anchors" on NBC's Today and "moving to LA to handle the show's West Coast coverage." But that's not the whole story! In an "exclusive" report, In Touch claims Morales wanted out because she was sick of competing with Tamron Hall for screen time and "the big celebrity interviews." Said a source, "faking a friendship for viewers has just taken its toll and she was done pretending."

To make matters worse (or better? or exactly the same?), Matt Lauer "declined to get involved" in the matter and refused to pick sides.
---
Interviews of the Week: Haylie Duff and Drew Barrymore
---
And Also:
Zac Efron and Vanessa Hudgens have been having "secret" phone chats.

Bennifer 2.0 might be back on. Again.
Tyga is so broke, it's not even funny. Or is it?
Leo and Rihanna cannot stop hooking up!
Meanwhile, Eva Longoria thinks Leo needs to "settle down."
Sammi Sweetheart wants to be on RHONJ.
Khloe Kardashian thinks "everything" Caitlyn Jenner does "is just for TV and ratings."
Sharon Osbourne discovered Ozzy was cheating by hiring a private investigator, which seems like overkill.
Bradley Cooper and Irina Shayk are DONEZO.
Angelina Jolie and Kate Middleton are becoming very close friends. You know what? I believe that. Why not.
---
Wrong Answers:
---
Appendix: