Another day, another set of new bridal collections to judge. Lela Rose, Oscar de la Renta, and Carolina Herrera are all noted presences in the (non-bridal) fashion world, each offering their own take on classicism and femininity. As for their their bridal collections, each had varying levels of success. Lela Rose's dresses are good in concept, but the execution is a little meh. Oscar de la Renta (at left) offers something for every taste: Sheaths! Princess skirts! Pantsuits! Cocktail dresses! And while many are unquestionably beautiful, his Scarlett O'Terror look is a bad, bad idea. Carolina Herrera's collection was the most consistent, and definitely had moments of brilliance. But the Three Blind Mice-meets-Dr. Zhivago styling certainly isn't for everyone. (Or maybe even anyone.) The collections for your review, after the jump.






Lela Rose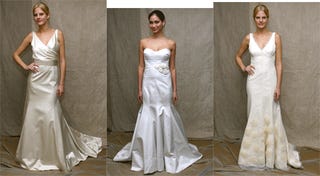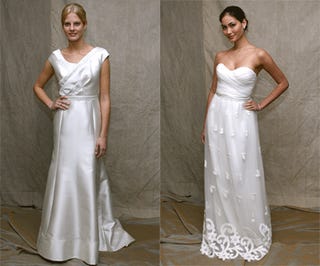 Verdict: Sleepy, wrinkled. No thanks.
Oscar de la Renta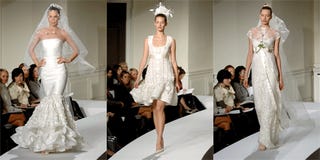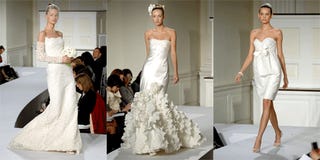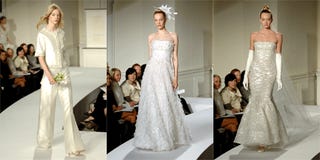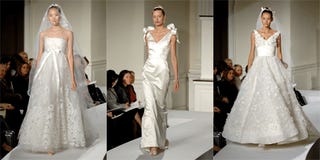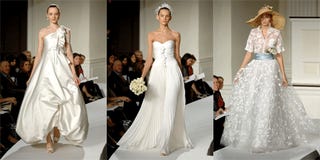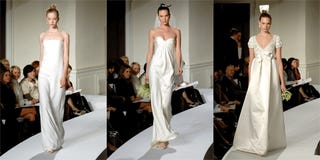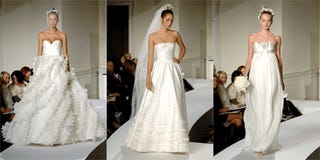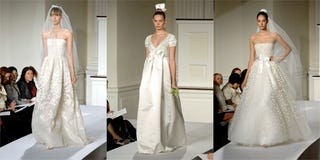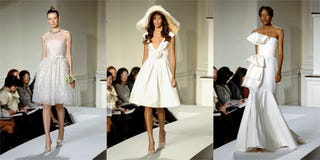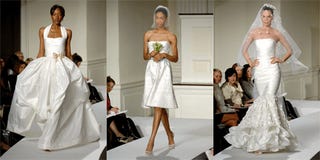 Verdict: Something for everyone (including those with bad taste). I'll stick with the simple stuff (for my non-existent wedding), thanks.
Carolina Herrera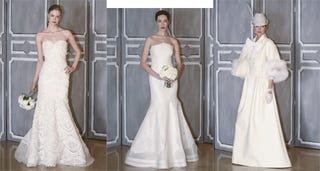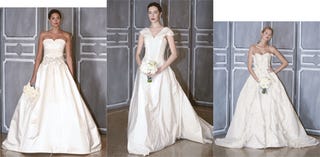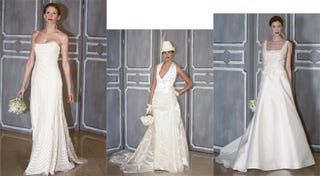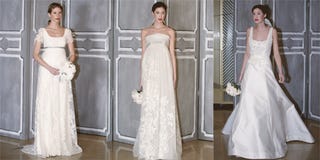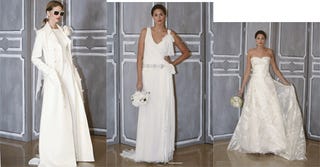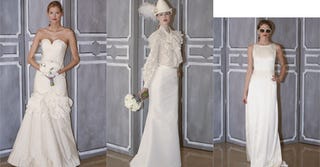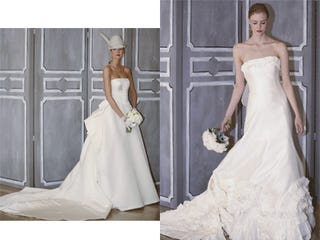 Verdict: Ladylike and rebellious... Just like us?
[Images via Getty.]