There were a lot of people trying to sum up how they felt about the new Wonder Woman costume featured in Zach Snyder's Batman v. Superman: Dawn of Justice movie. But this Reditor takes the crown.
Posted by Redditor ak_ to r/funny, this take on Gal Gadot's Wonder Woman costume is perfect. No really, this is perfect.
"UMM, HELLO? XENA, WARRIOR PRINCESS? ANYONE? HELLO WARNER BROS? WHERE'S MY FRICKIN' MOVIE ALREADY? BEN AFFLECK, CALL ME."
FYI we called it on the Xena similarities (as did every one else with two eyes and a secret/not-so-secret crush on Lucy Lawless.) Now to sit back and patiently wait for the Kevin Sorbo/Dwayne "The Rock" Johnson Hercules costume memes.
G/O Media may get a commission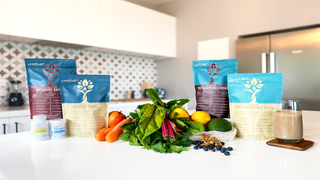 Image via Reddit r/funny.