Plagued by rape fatigue? Meet Detroit prosecutor Kym Worthy, the woman who's been leading the charge to sort through more than 11,000 untested police "rape kits" since 2009. Worthy is hellbent on getting the kits, which contain evidence of rape such as semen and saliva, logged, tested, and entered into the national DNA database — and, if it wasn't for her dedication, the women whose kits have been ignored for years would have no support at all.
You'd think that everyone could agree that prosecuting serial rapists should be a priority, but Worthy's had to fight hard over the past few years, not only to get funding to test the kits but to get the police department to care about them in the first place. She was instantly outraged when she heard that there were thousands of untouched kits languishing in a dusty police warehouse, but the police chief didn't take action until someone in his department leaked the news to the press. "No one really paid attention to what I was saying and yelling about 'til about four months in," she told The Daily Beast's Abigail Pesta. Finally, the public took notice, and Worthy's team received a $1 million federal grant to start testing the kits.
Worthy's colleagues "literally had to dust [the kits] off" and "physically go through and open them to get the name of the victim, the date that it happened," she said. But, as expected, it was more than worth the hard work: the team identified twenty serial rapists — meaning they had been involved in at least one other rape case — from the first 153 kits tested this summer, and found DNA matches for another 38 suspects. Unfortunately, the DNA matching is only the beginning; all the cases still need to be re-investigated (or, too often, investigated for the first time), old-school detective style. But hopefully the work they've accomplished will lead to more money — Worthy says she only has funds for about 1,600 of the 11,303 rape kits — and more attention from police. Here's just one example that proves the testing of kits is crucial:
In one especially horrific case, Worthy says, a convicted rapist named Shelly Andre Brooks had raped and murdered five women after raping a woman whose kit was just recently entered into the database through Worthy's initiative. If that rape kit had been tested and entered into the database sooner, the man could have been caught sooner-and five women's lives could have been saved. "That's why it's so horrible, this whole thing," she says.
G/O Media may get a commission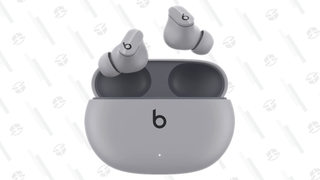 Here are some other fun facts about the anti-rape superhero, who deserves a zillion awards and a major motion picture based on her life: she's a single mother of three, the first African-American and first woman to be Wayne County prosecutor, and famous for indicting former Detroit mayor Kwame Kilpatrick on charges of perjury and obstruction of justice in 2008.
A not-as-fun fact: Worthy was raped thirty years ago, while jogging around her law-school apartment complex. She didn't report the rape. Now, she wants to help those who do, and develop a blueprint for cities across the country to follow in her footsteps.
Rapists, Beware: Detroit Prosecutor IDs 21 Attackers in 'Rape Kit' Probe [The Daily Beast]