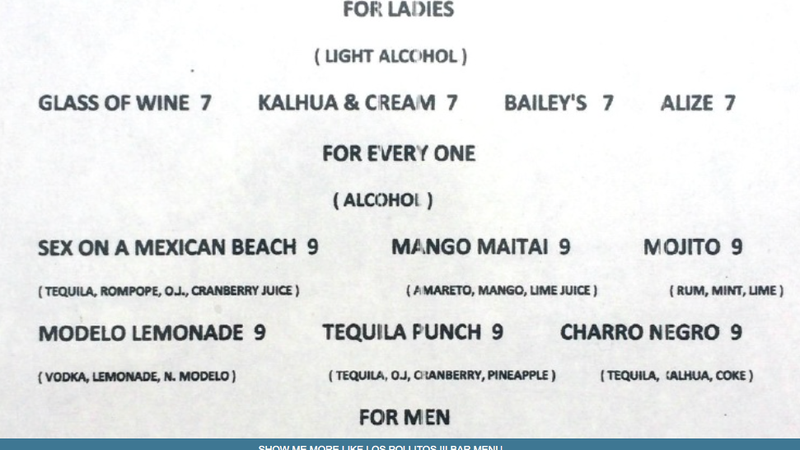 Can't handle your booze, ladies? (Of course you can't.) Then Brooklyn's Los Politos III restaurant has a paternalistic hand on your back. They created separate cocktail menus for men and girls. And according to them, women can only handle Bailey's, Alize, Kahlua and Cream, or "Glass of Wine."
Men of course get the drinks with tequila in them, while boozy yet stereotypically girly drinks are "For Everyone."
Not surprisingly other men think this is a great idea, like one Leo Jackson:
But Leo Jackson, who works at Salon de Lafayette in SOHO and has eaten at the restaurant many times, thinks Los Pollitos has the right idea.
"It makes sense," Jackson, 34, said. "It's women who get so inebriated that they pass out and stumble around. It's safer for them to have drinks with less alcohol."
This woman begs to differ:
Karin Torres, who owns nearby wine shop Corkscrew, which focuses on female winemakers, thinks it's women who should get the stiff drinks.
"I think it should be the other way around," she said. "I am much more comfortable around drunk women than men."
Amen.