Can you imagine hating something so much that you think, our only option is to involve the zoo animals? I understand that zoo animals don't care about politics because they don't understand them. I also can infer that they wouldn't care even if they could understand them, because zoo animals are prisoners without rights or the hope of parole.
But Missouri State Sen. Bob Onder—a trained allergist—doesn't have my level of empathy. He has been so upset about a recent anti-discrimination ordinance which would ban employers and landlords in his home city of St. Louis from discriminating against women who have had an abortion, use contraceptives, or who are pregnant that he decided to disrupt a hearing about the zoo.
The St. Louis Post-Dispatch reports that during debate on the Senate floor about whether or not the St. Louis Zoo should receive more tax revenue to put towards conservation, infrastructure, and breeding programs, Onder proposed an amendment requiring the zoo to rename itself "The Midwest Abortion Sanctuary City Zoological Park."
"It's beautiful," he reportedly said. "Hey, you come to us asking for the tax authorization, we might put some conditions on it, okay?"
Zoo representatives and supporters were sweetly baffled.
"All I want is to give the people in the greater St. Louis area an opportunity to have their voices heard at the ballot box in support of the St. Louis Zoo, an attraction that strengthens our economy and is a point of pride for the region," said bill sponsor State Sen. Gina Walsh.
G/O Media may get a commission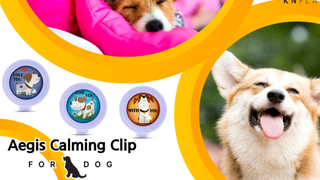 20% off
Aegis Calming Clip for Dogs
"We believe that this amendment does not reflect the senator's regard for the Zoo," said Zoo Association president Joseph T. Ambrose in a statement.
Onder, who is loudly anti-abortion, is the sponsor of a bill, dubbed the "Women's Health and Clinic Safety Act" that, among other things, bans the donation of fetal tissue and would protect employees that handle aborted tissue who "disclose information concerning alleged violations of applicable federal or state laws or administrative rules concerning the handling of fetal organs or tissue." In 2016, he sponsored SJR 39, which would legally protect businesses that denied services to same-sex couples if it violated the business's "sincere religious belief." He endorsed chaste soup goon Ted Cruz for president. He also, I want to note, went to medical school and chose to specialize in allergies. No disrespect to allergists, but that seems hella boring and lame!

(Thanks to reader Jordan for the tip.)