Dear Good People of the Southeast: Jezebel.com is not Jezebel Magazine. The site you are reading right now is a potty-mouthed blog about so-called "women's interest" topics. Jezebel Magazine, however, is a ladylike Atlanta-based women's print publication. We thought that the differences were obvious, but apparently, not so much! E-mails received from the confused, after the jump:
From the manager of the Lenox mall branch of Benetton:
Hi, I am currently managing the United Colors of Benetton at Lenox mall. We had previously done some work with your magazine and I wanted to e mail you to see if you would be interested in coming to our store and taking some pictures during our 40th Anniversary Party. Please contact me whenever it is convenient for you.
From the manager of a country club called "The Georgian":
Just wanted to check and see about an article. A bunch of us were at a Crawfish Cookout a few months ago, where a photographer from Jezebel said he was taking pictures for the magazine... I wanted to check and see if it made in into an article?
From the Atlanta Junior League:
I am a member of the Junior League's PR/Marketing Committee and wanted to reach out to you regarding coverage for an event we have next month. I know we are too late on the hard copy publication side but was hoping we could be squeezed onto your online calendar?
G/O Media may get a commission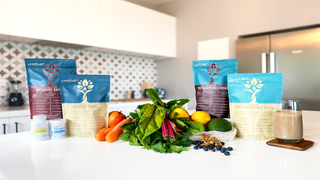 From a genteel southern mama:
Is it possible to get a wedding photo added to the next magazine. Our daughter just got married in Aspen, Colorado. She is one of the Captains of the Falcons Cheerleaders. If you think you might be interested - just let me know. Her photographer is Gene Ho. Some of the early photos are listed at http://geneho.com/coyle/. Thanks!