Paul McCartney, Jon Bon Jovi, Sheryl Crow, Fergie, Colbie Caillat, Natasha Bedingfield, Sean Paul, Leona Lewis, Johnny Rzeznik, Krewella, Angelique Kidjo, Nicole Scherzinger, Kelsea Ballerini, Christina Grimmmie, Victoria Justice, and Q'orianka Kilcher are not going to let global warming win.
Rolling Stone has premiered the official music video for "Love Song to the Earth," an environmental banger that will absolutely drown you in its tuneless mediocrity. The video, which originally premiered at the COP21 conference in Paris in front of UN Secretary-General Ban Ki-moon—who almost certainly smiled wanly, then read some emails on his phone—features the all-star team of Paul McCartney, Colbie Caillat, Natasha Bedingfield, and (so briefly it's confusing) Q'orianka Kilcher wandering around various natural-ish environments in flowy white clothes, the official uniform of the Earth Warrior.
"Who would have thought the ground we stand on / could be so fragile," this gang of cools from 2003 wail, as a series of inspirational screen-savers flashes before our eyes.
G/O Media may get a commission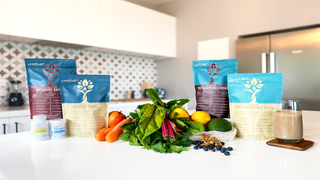 In addition to nine flowers opening, we also get to look at icebergs, Paul McCartney gazing into the ocean, the grand canyon, mist, stars, a bee, and Sean Paul rapping in a tropical forest:
Every time the song is purchased, streamed, or shared, royalties go to Friends of the Earth and the U.N. Foundation to work towards lowering carbon emissions. Unfortunately, what also happens every time this song is purchased, streamed, or shared is laughter.
You can watch the lyric video below, which is equally absurd in a slightly different way, or head over to rollingstone.com to check out the official version.

---
Contact the author at ellie@jezebel.com.
Image via screenshot.